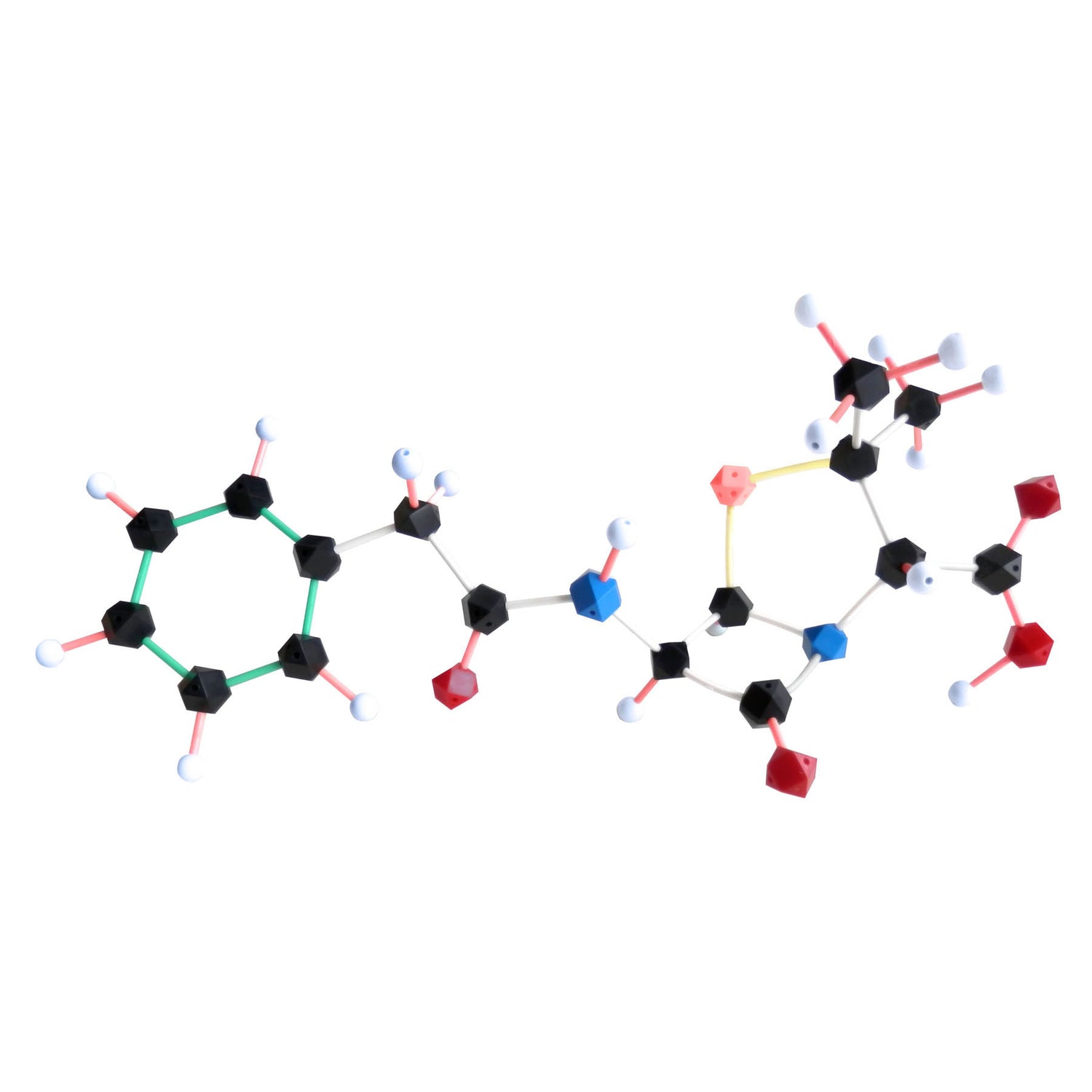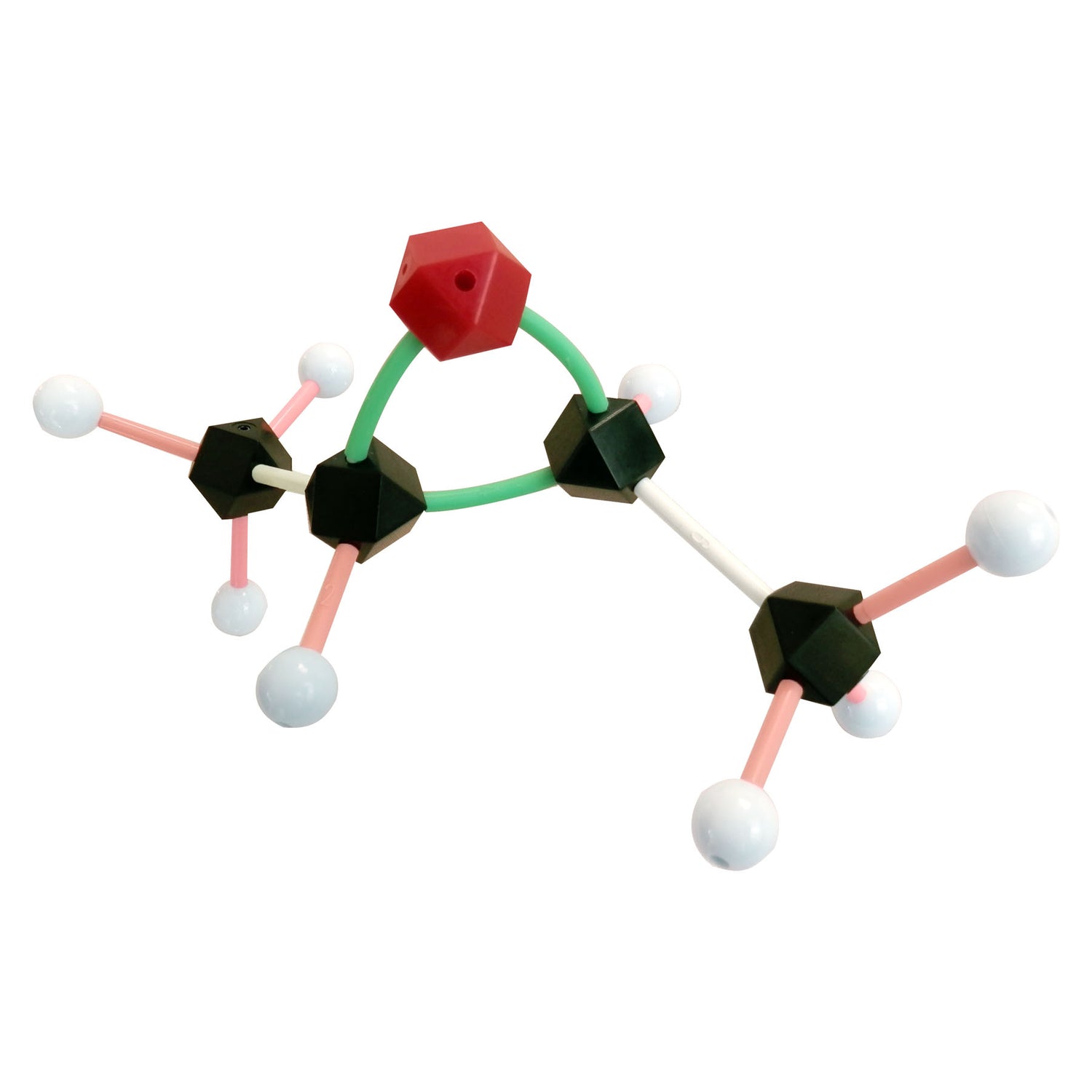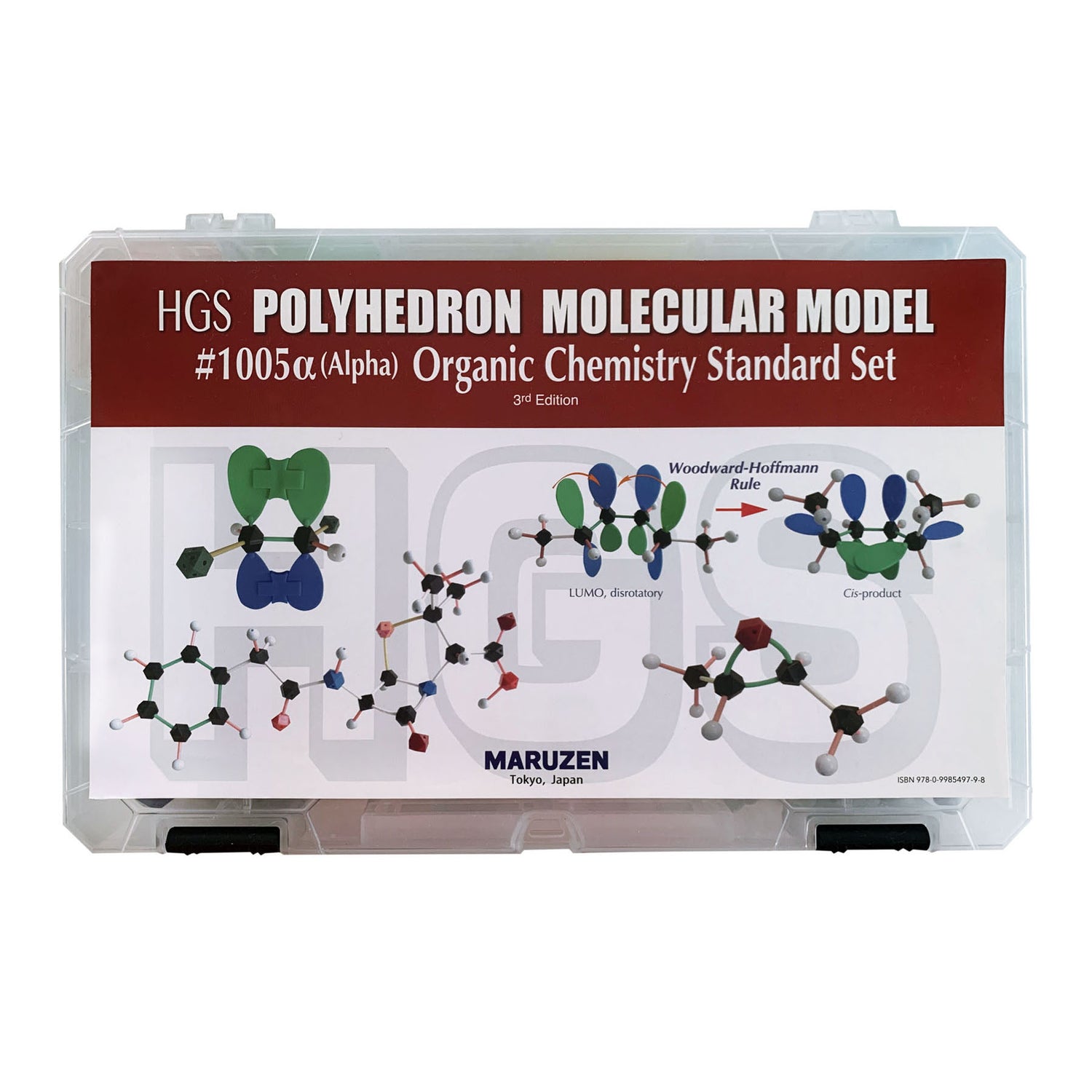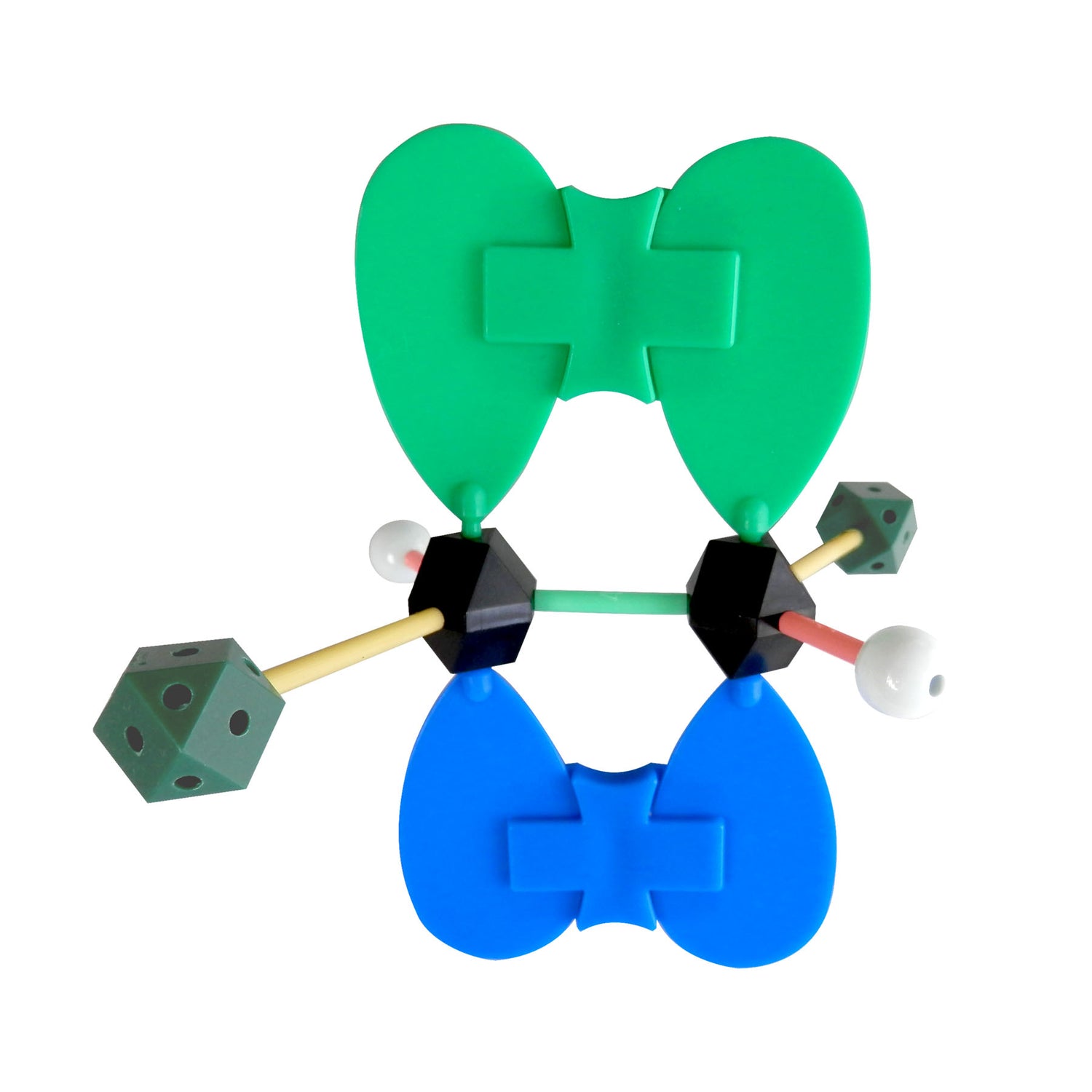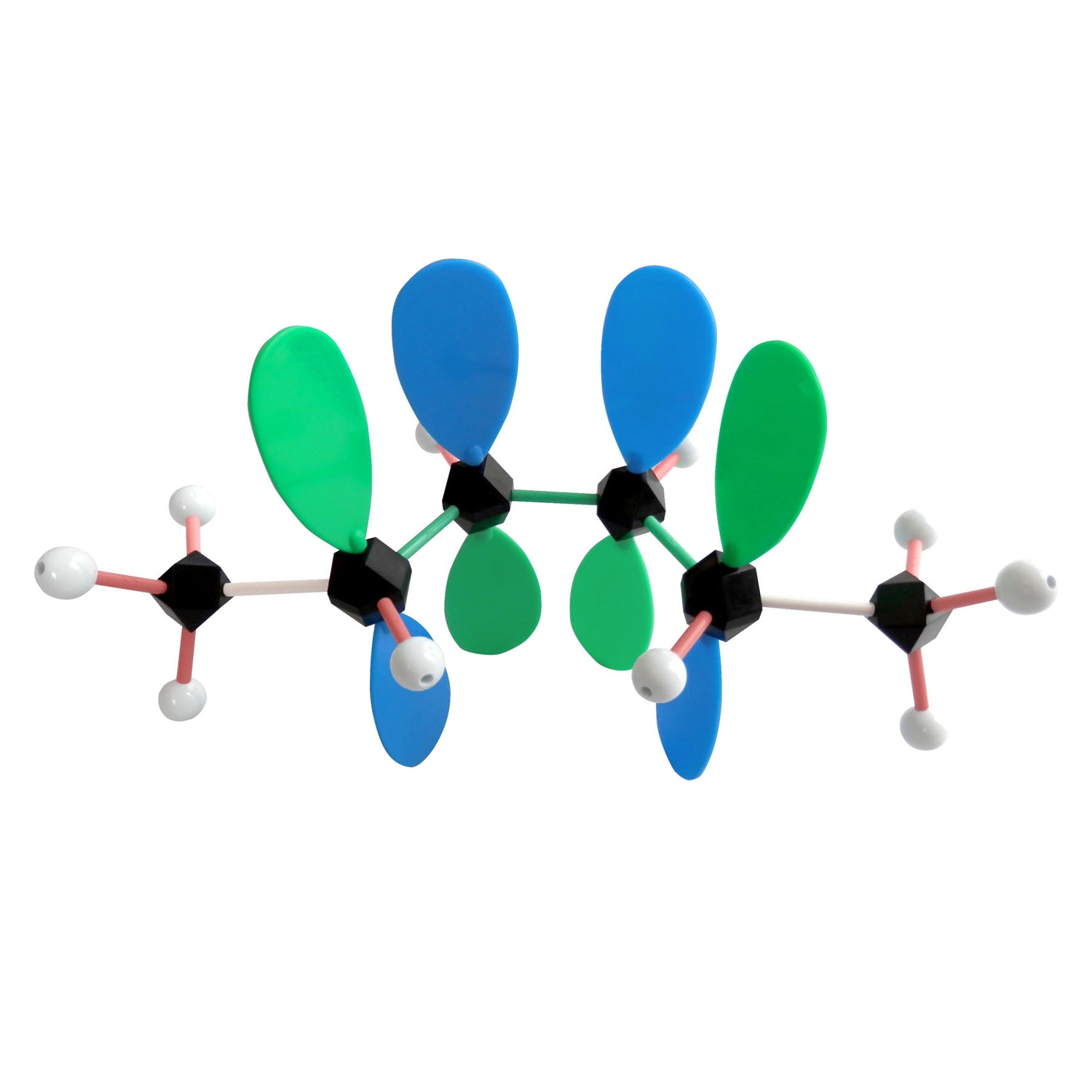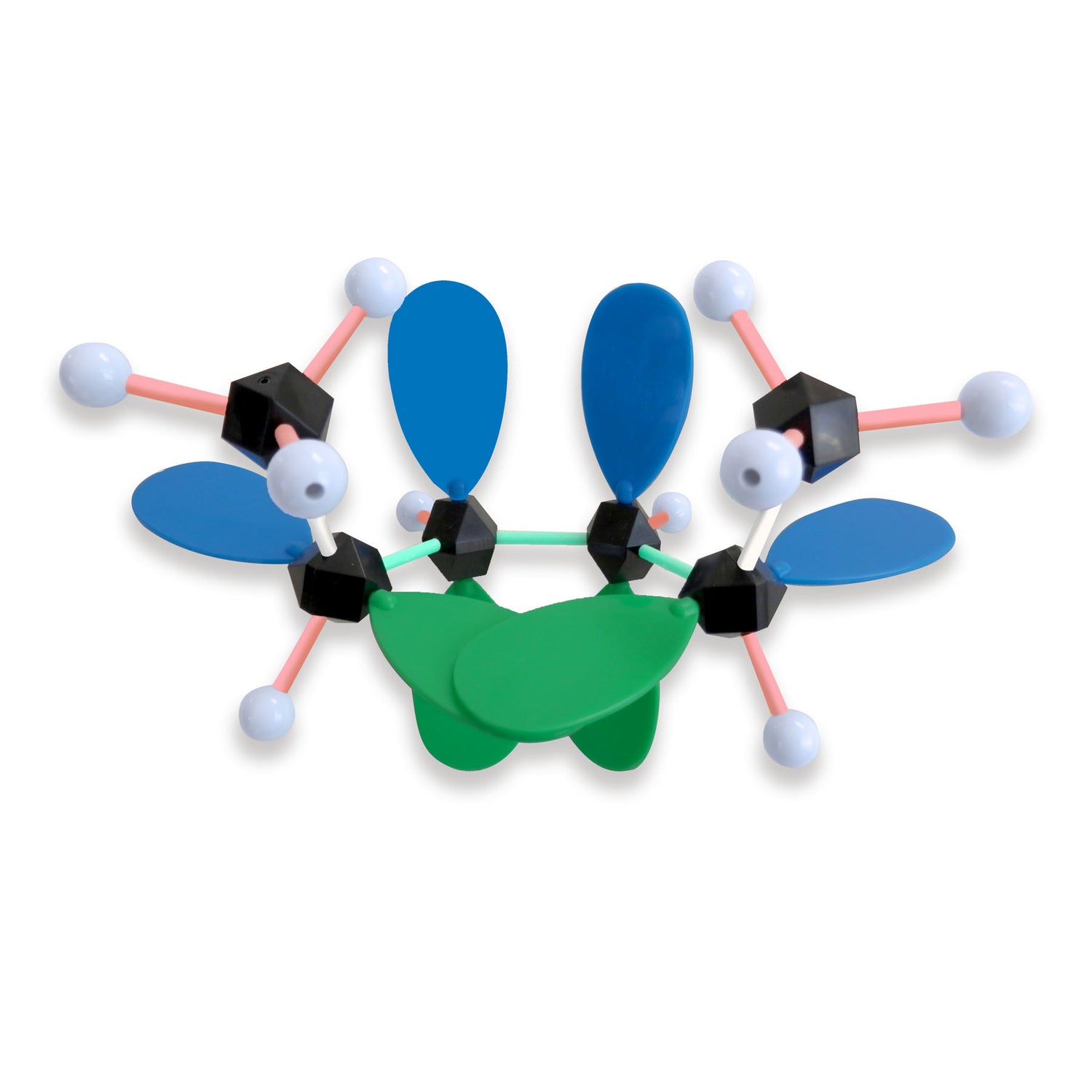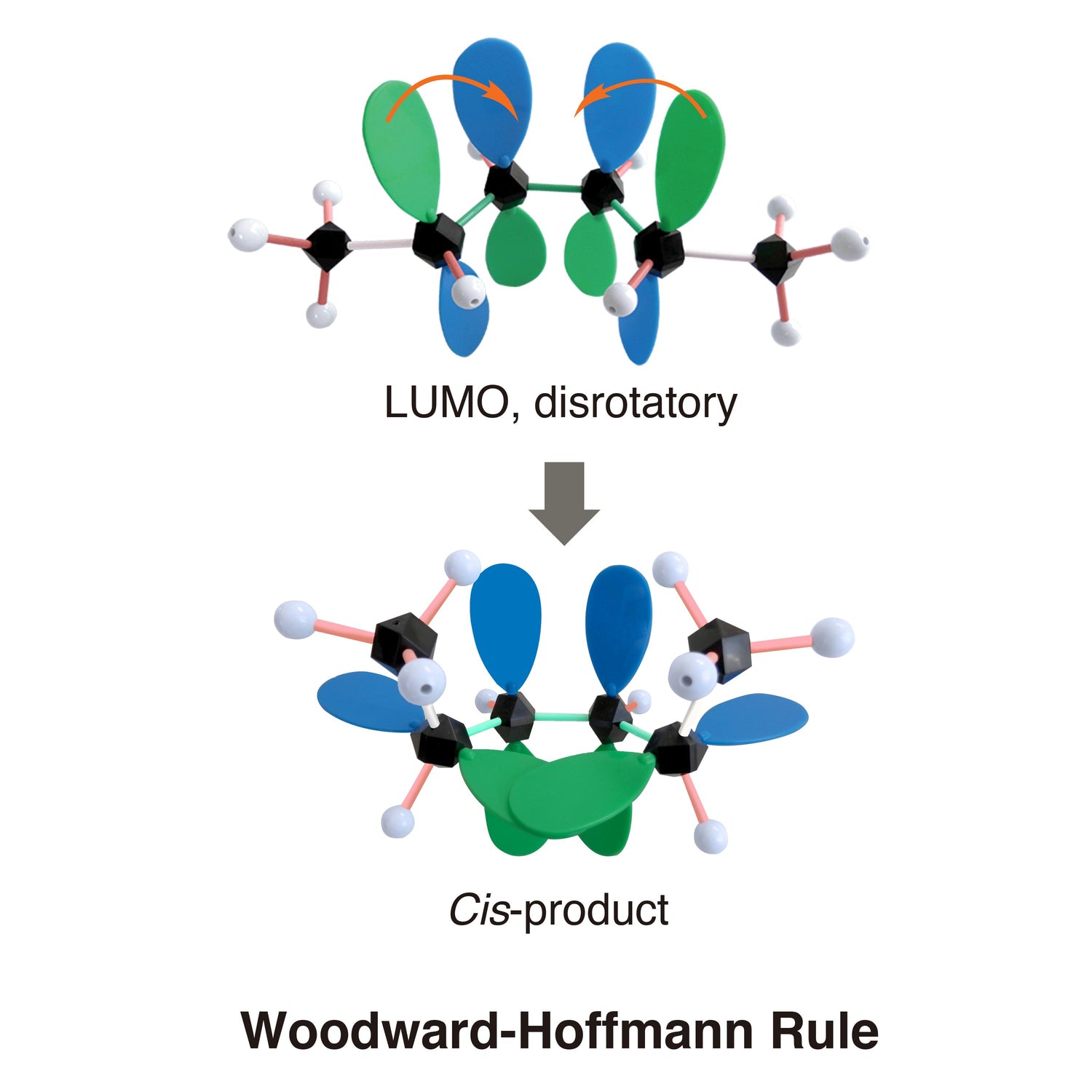 ---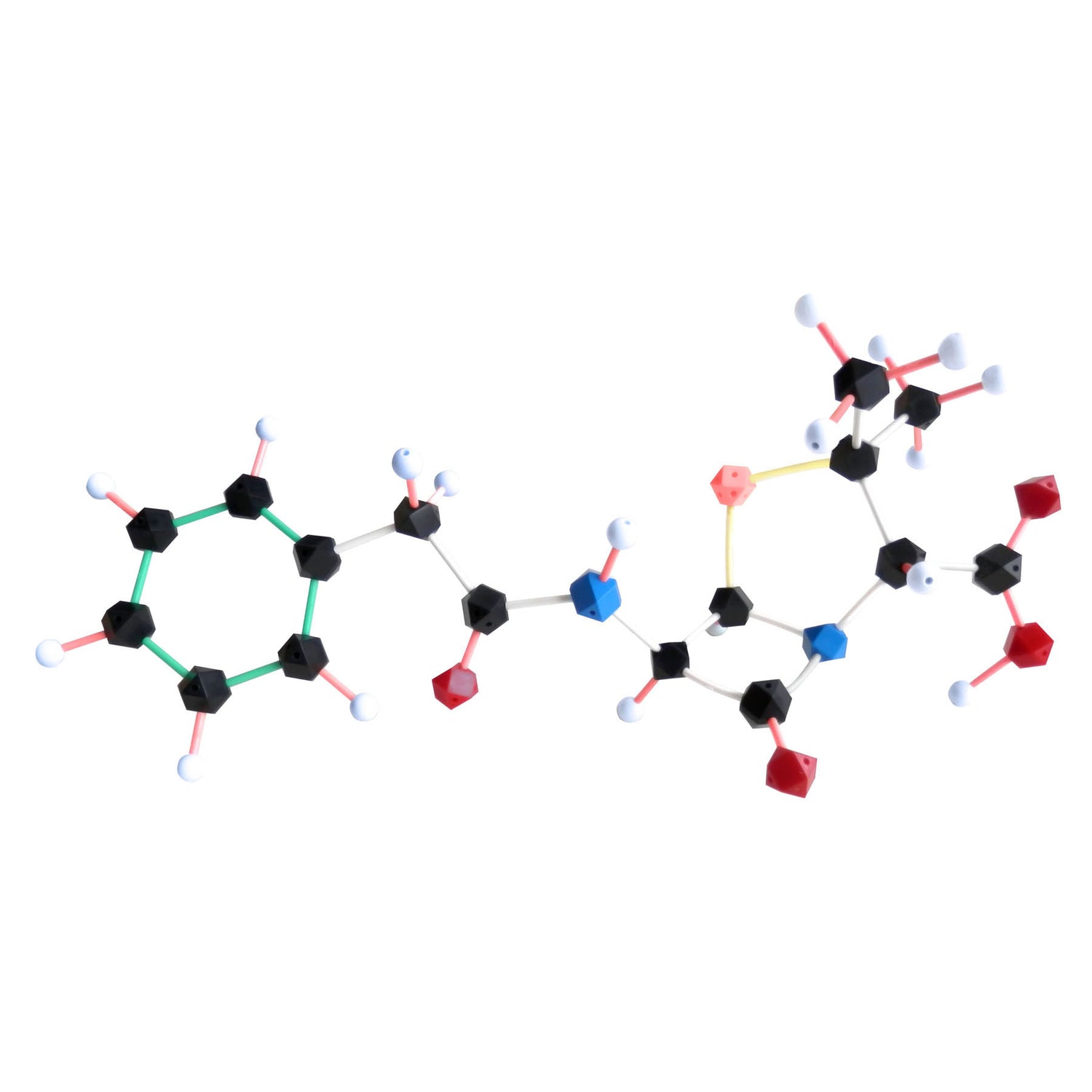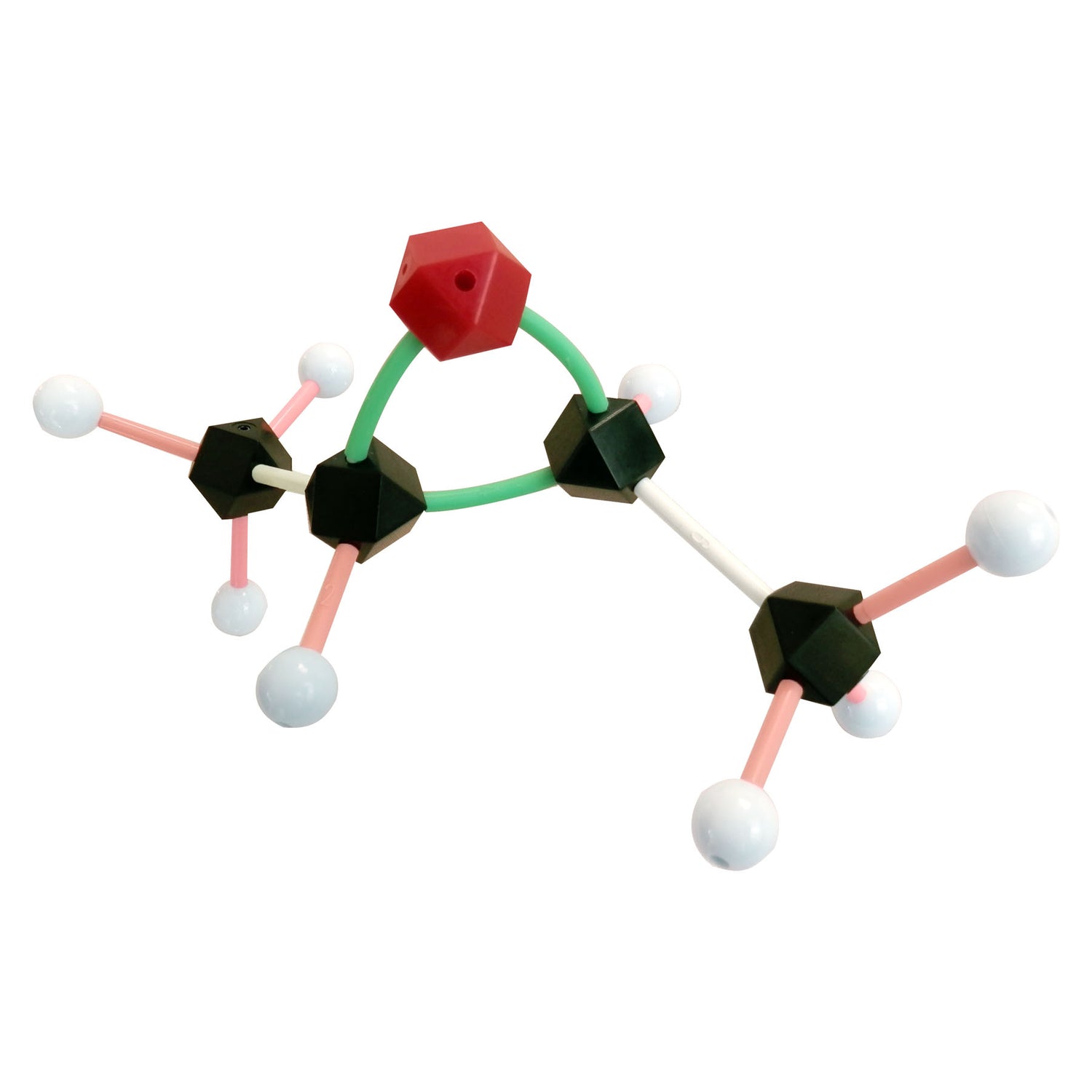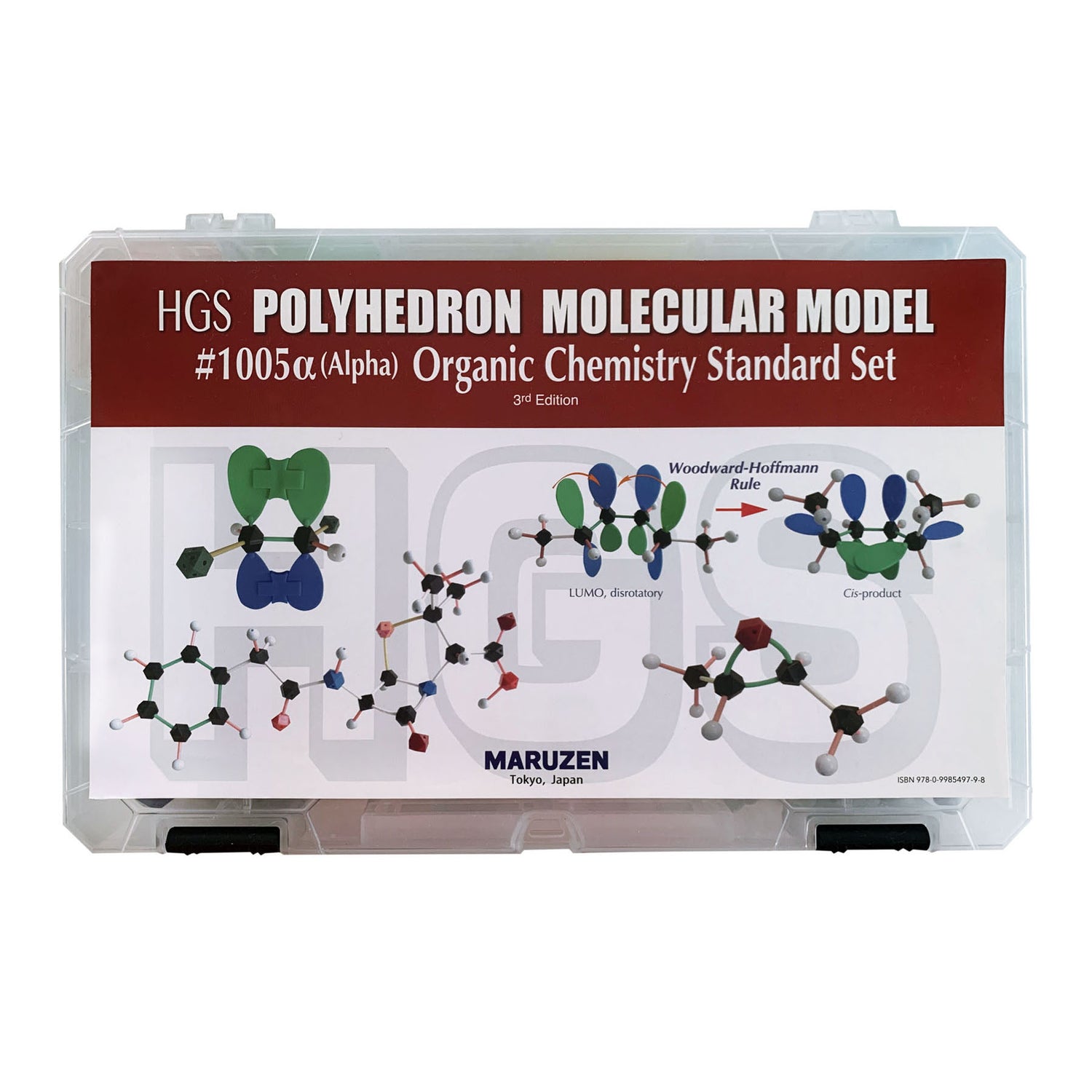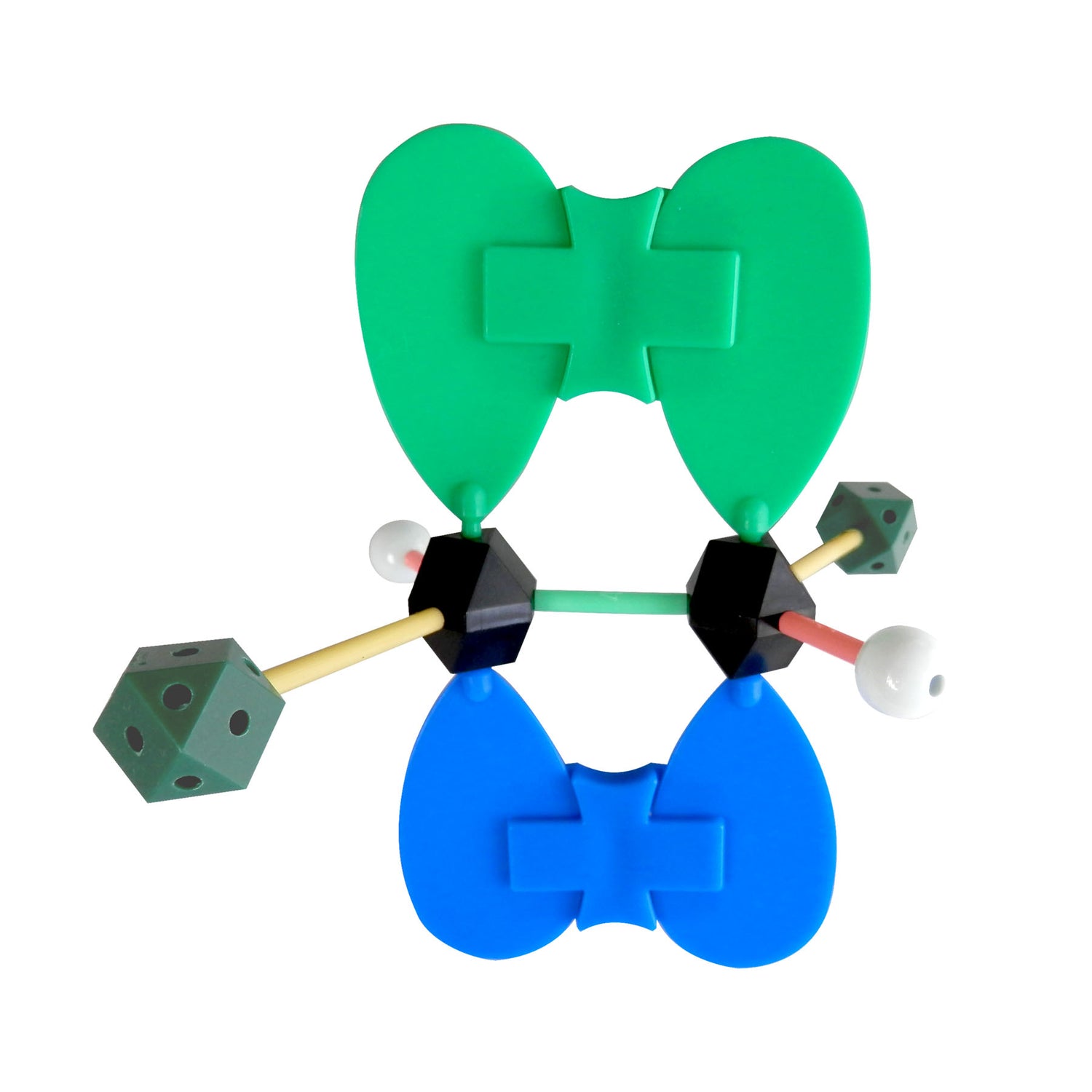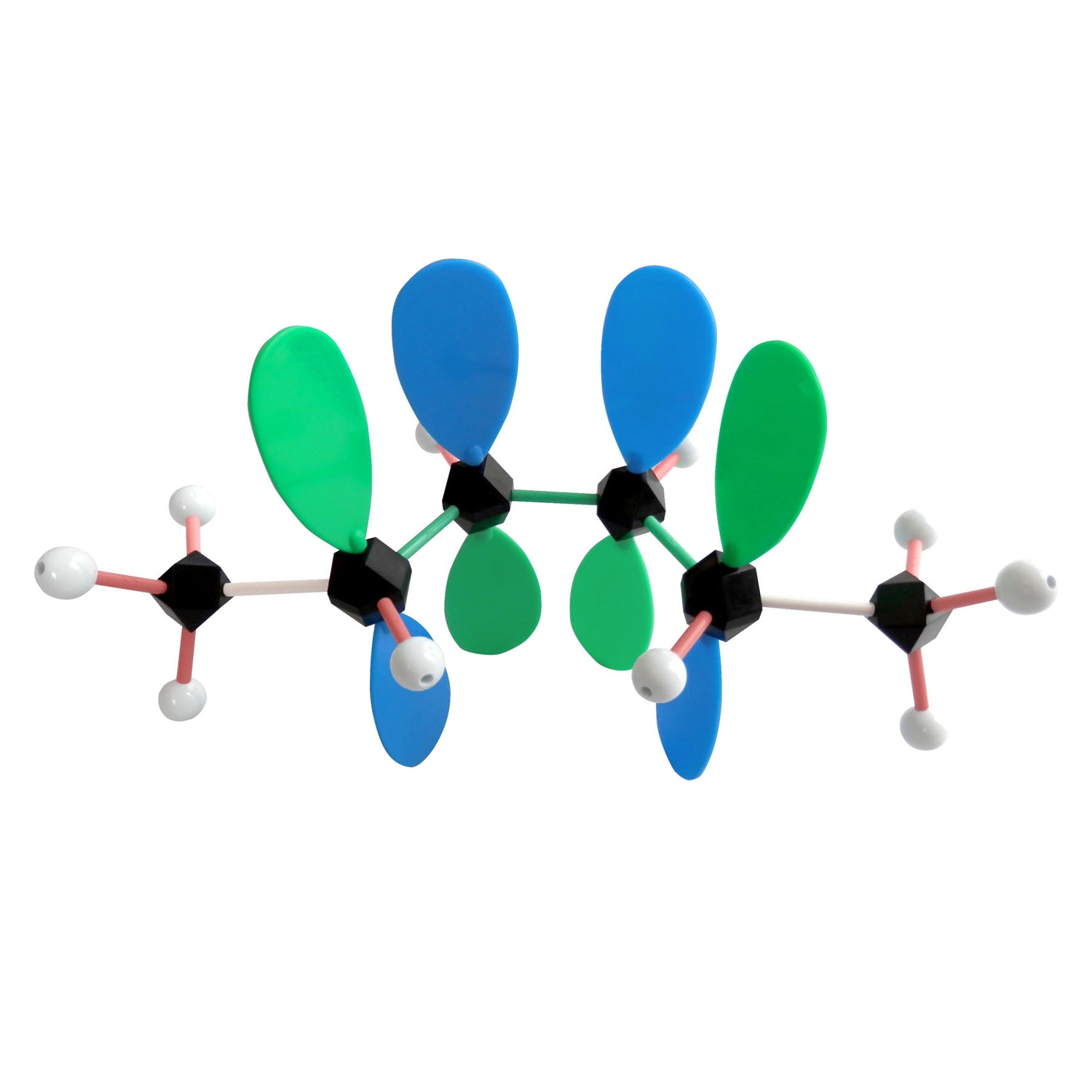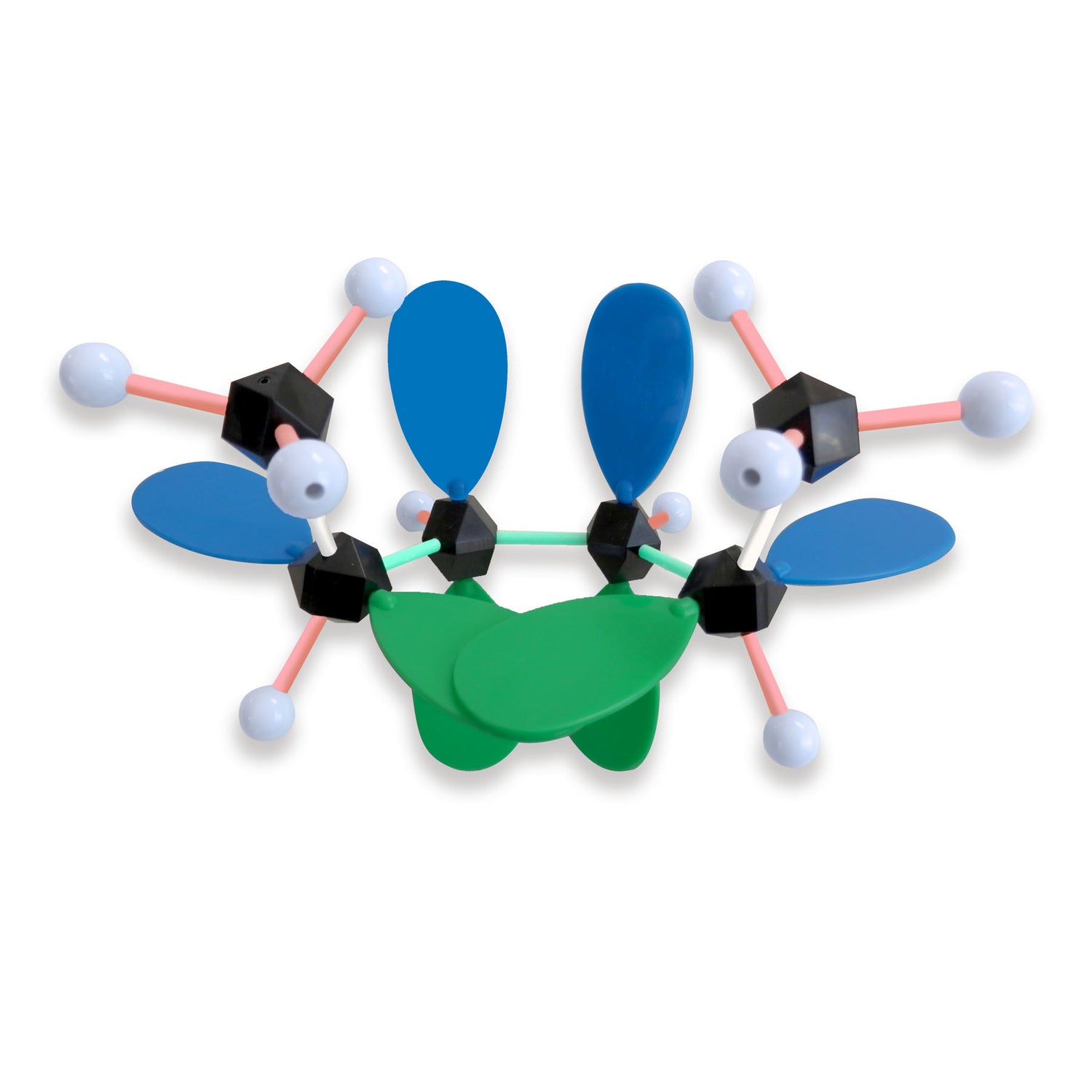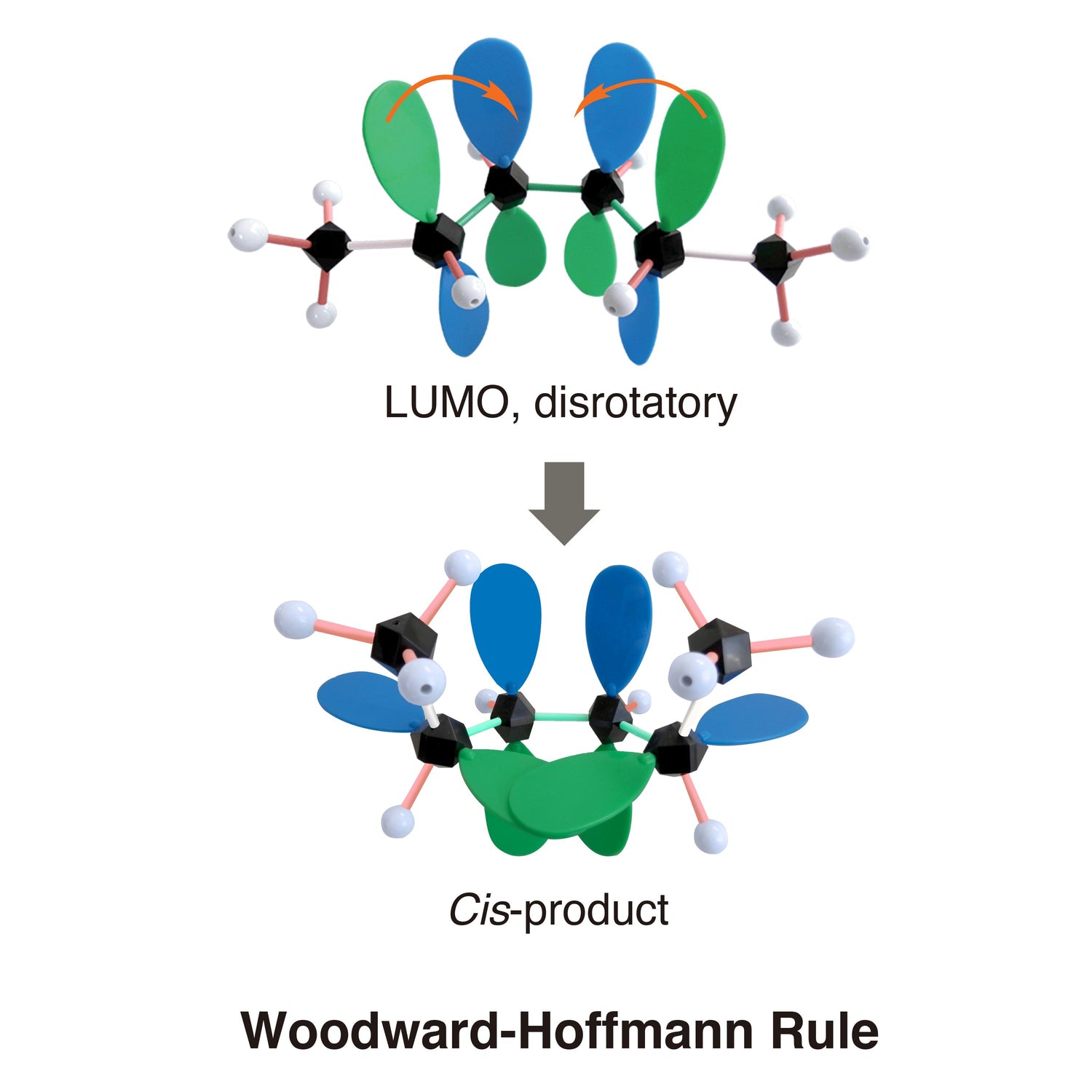 1005Alpha Organic Chemistry Standard Set <3rd Edition> + User Guide
This is the best organic chemistry set of the polyhedron molecular models. Since this set contains so many atoms and bonds, it is possible to assemble most organic and inorganic compounds, including complex and large molecules like penicillin G and steroid compounds.
The set is not only useful for assembling molecular models of fundamental organic compounds, but also applicable to polymer molecules, complex natural products, and some simple metal complexes, etc.
As the bonds are made of flexible resin, molecular models of strained ring systems such as three- and four-membered rings (cyclopropane, epoxide, cyclobutane, etc.) and particular condensed ring systems can also be properly assembled.
This set contains the p-atomic orbital plates (6 blue plates and 6 green plates), which are very useful for the explanation of the participation of π-electrons in chemical reactions, such as in the Woodward-Hoffmann rules. For example, the photochemical reaction of (trans,trans)-2,4-hexadiene affords (cis)-3,4-dimethylcyclobutene, whose stereochemistry is explained well by the Woodward-Hoffmann rules.
Similarly, the p-atomic orbital plates are useful for studying the Fukui frontier orbital theory applied to the Diels-Alder reaction; for example, the addition reaction between 1,3-butadiene and methyl (trans)-2-butenoate to form a cyclization adduct with a trans-configuration.
Interatomic distances can be easily estimated by using the Å unit scale (1 Å = 2.5 cm) provided.
---
Regular price

Sale price

$50.00

Unit price

per
Contents
Bond(1Å = 2.5cm)
Item No.
Bond Length (Å)
Color
Use
Qty
BND-02
1.09

2

---

1.21

3

pink

C-H

---

C≡C,C=O

72
BND-04
1.40

green

C=C,C-O,
C(ar)=C(ar)
38
BND-06
1.54

white

C-C,S-O

72
BND-07
1.80

yellow

C-P,
C-Cl,C-S
20
BND-09
2.10

white

C-I

2
BND-10

1

1.33

blue

C=C

30
2 In the case of C-(#2 bond)-H, bond length = 1.09Å.
3 In the case of C-(#2 bond)-(non-H atom), bond length = 1.21Å.
1 Bent bond.

Orbital Plate
Tool
All sets contain 1 bond puller that can be used to remove the bonds from the atoms.
The #1003α and #1005α sets contain 1 ruler (1Å = 100 pm = 2.5cm).