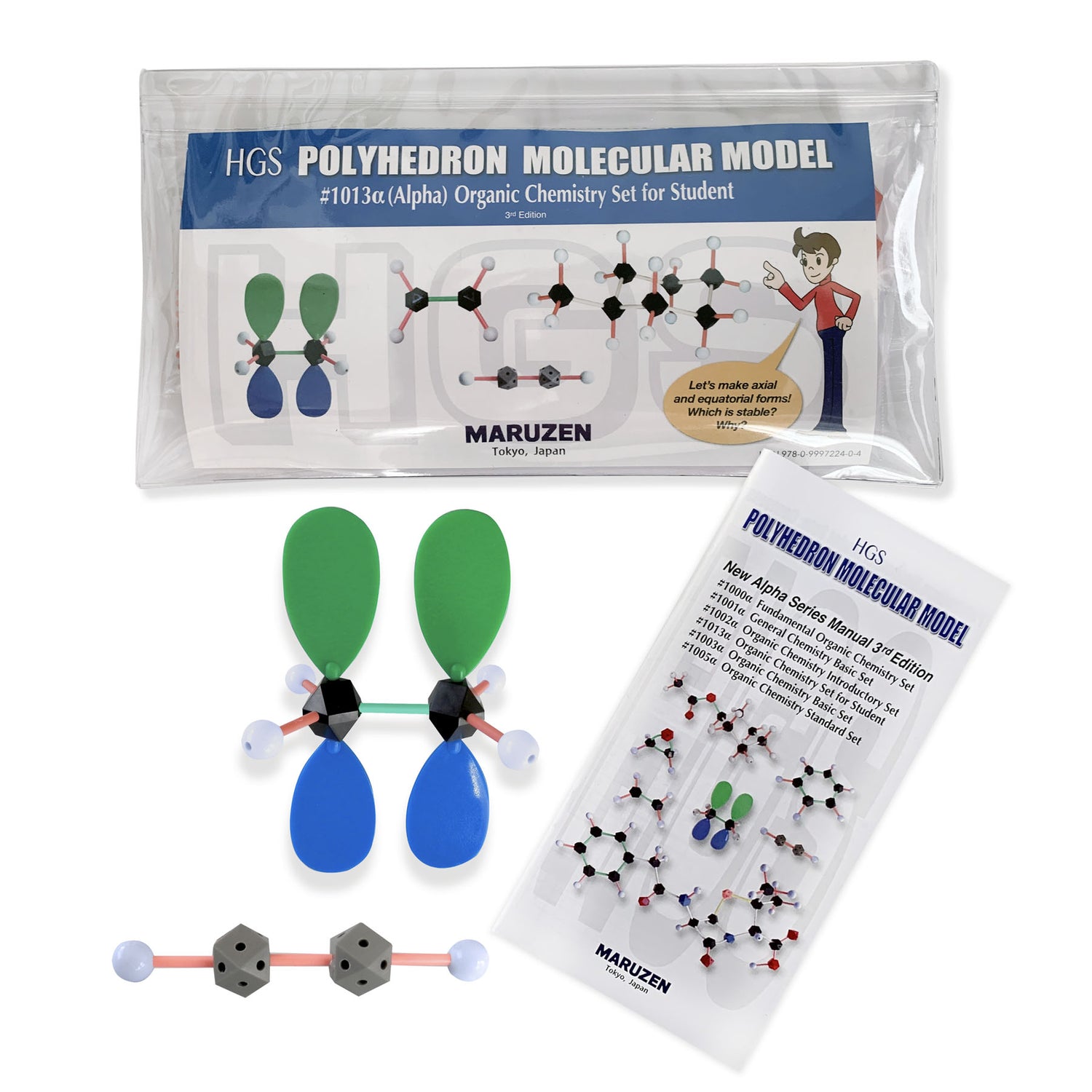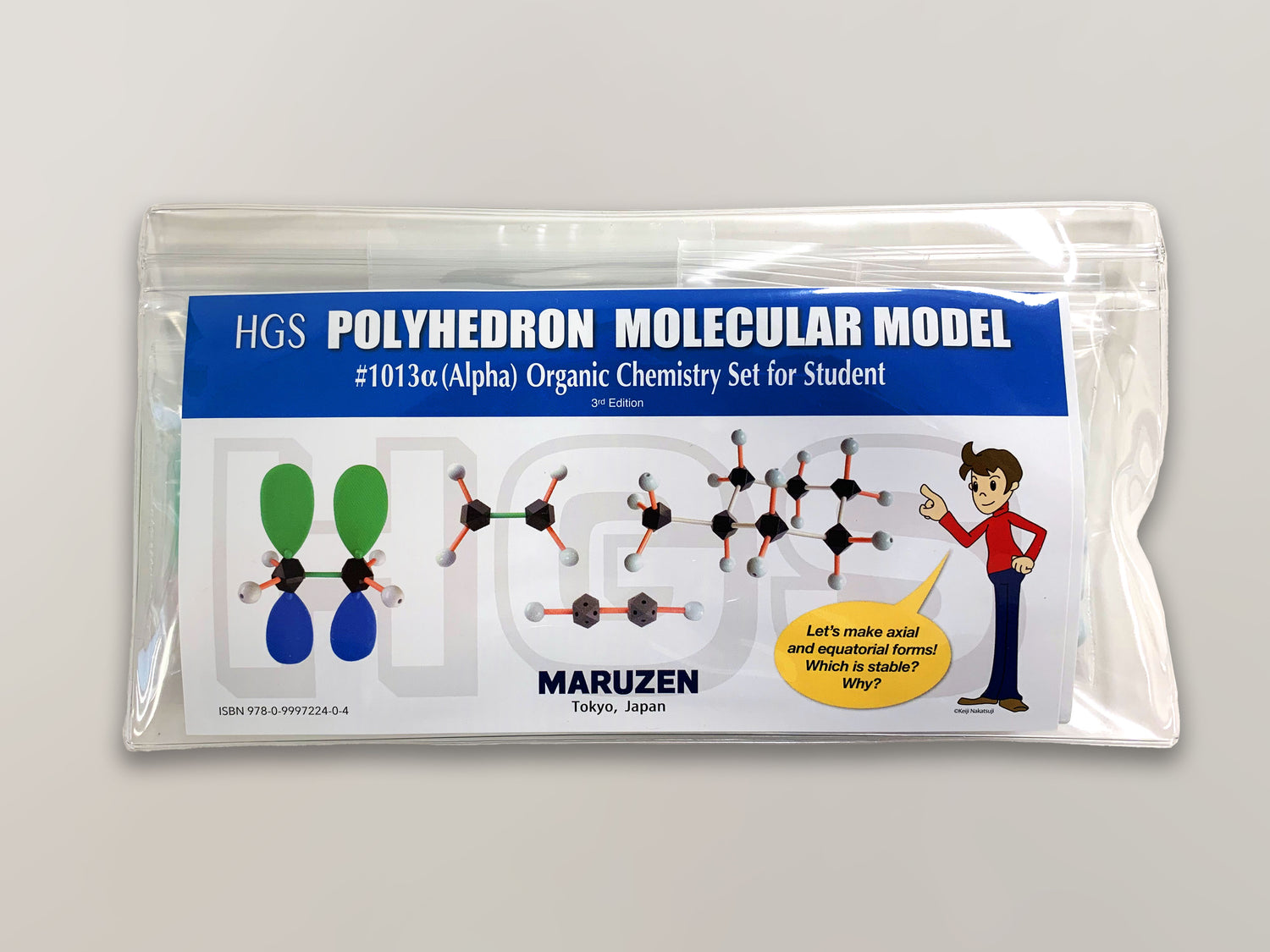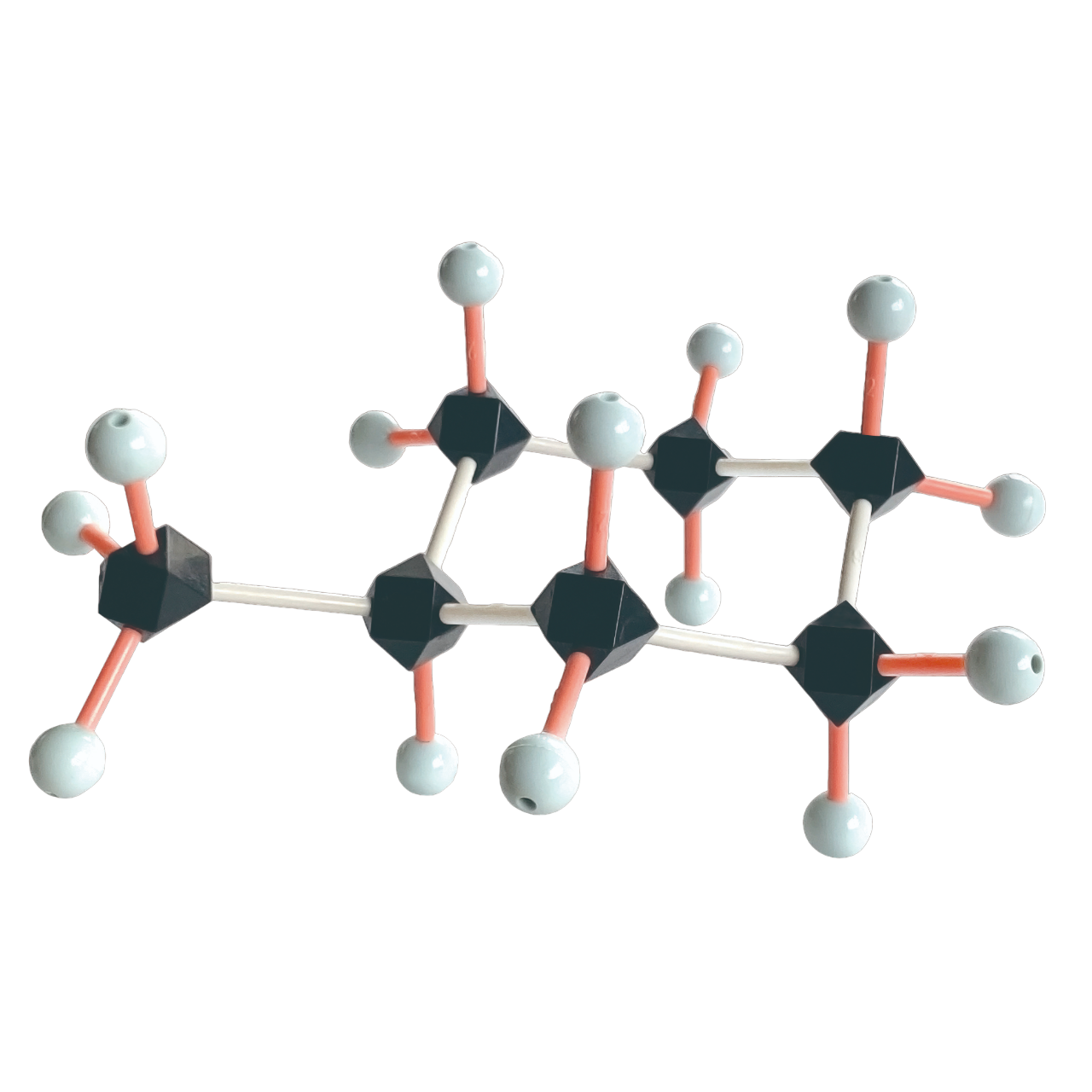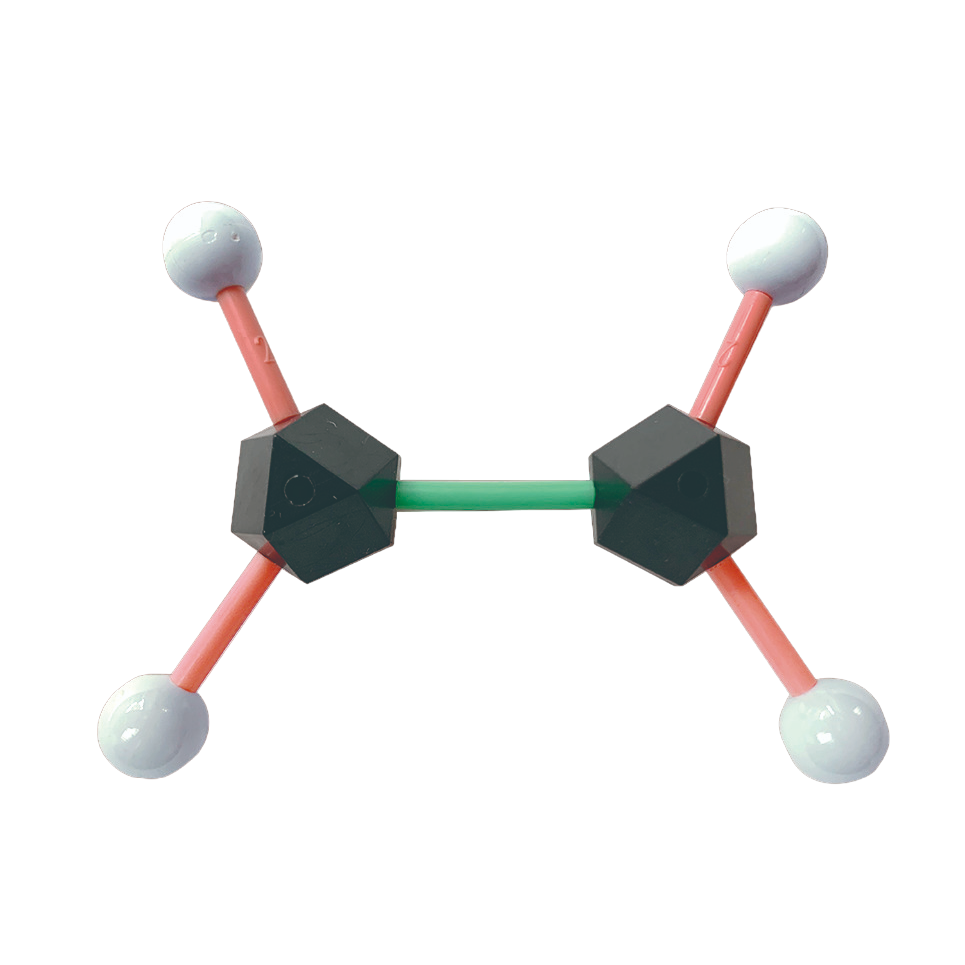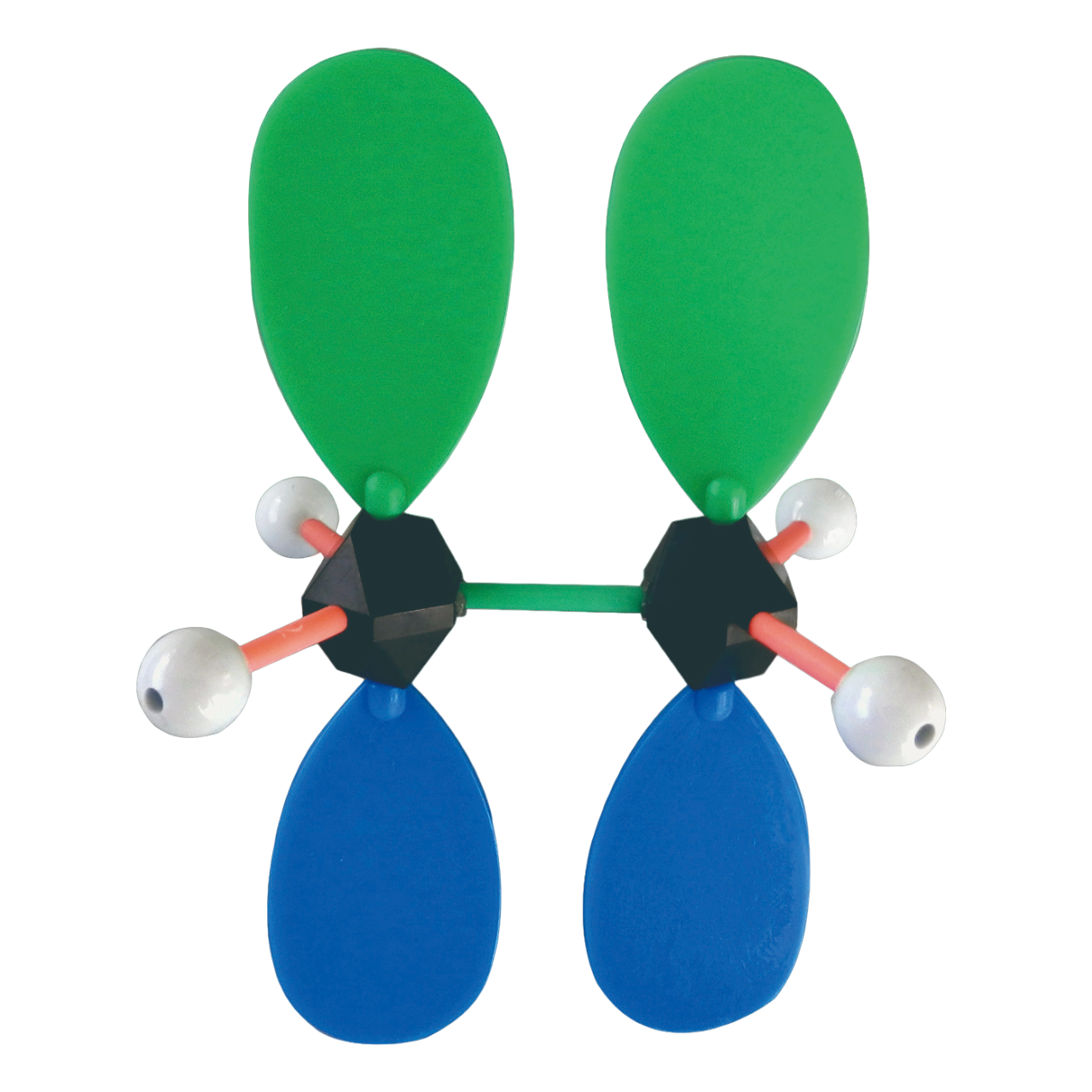 ---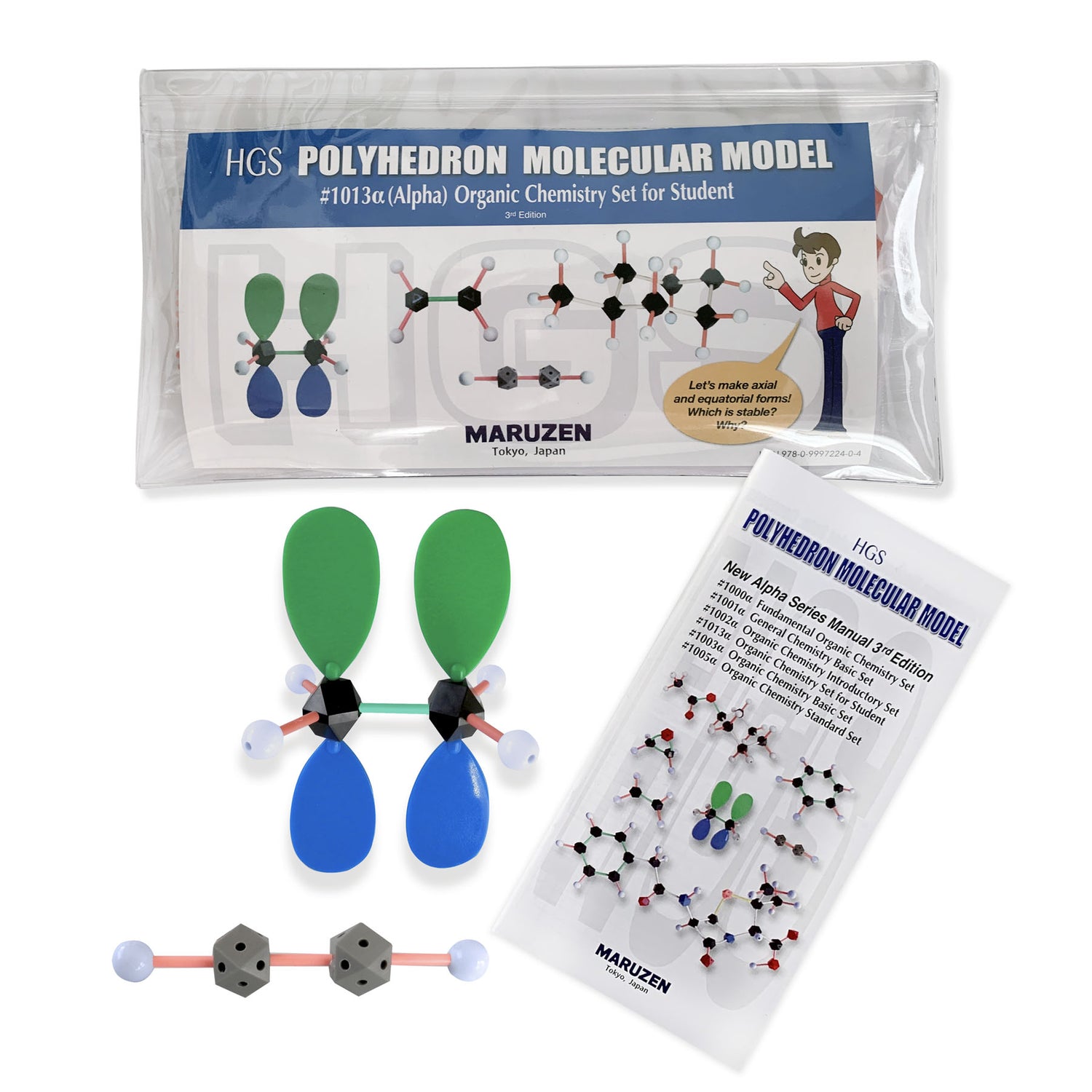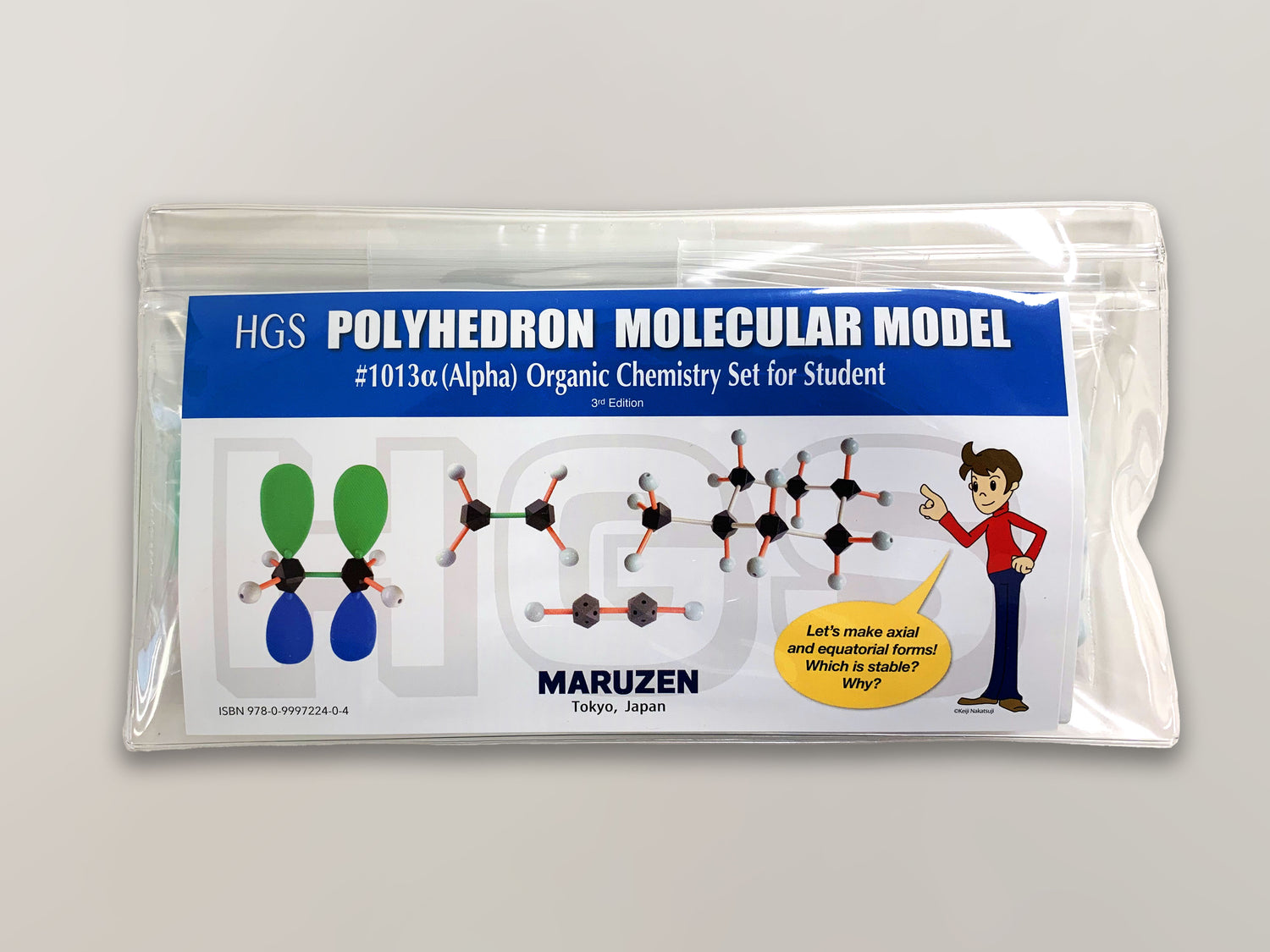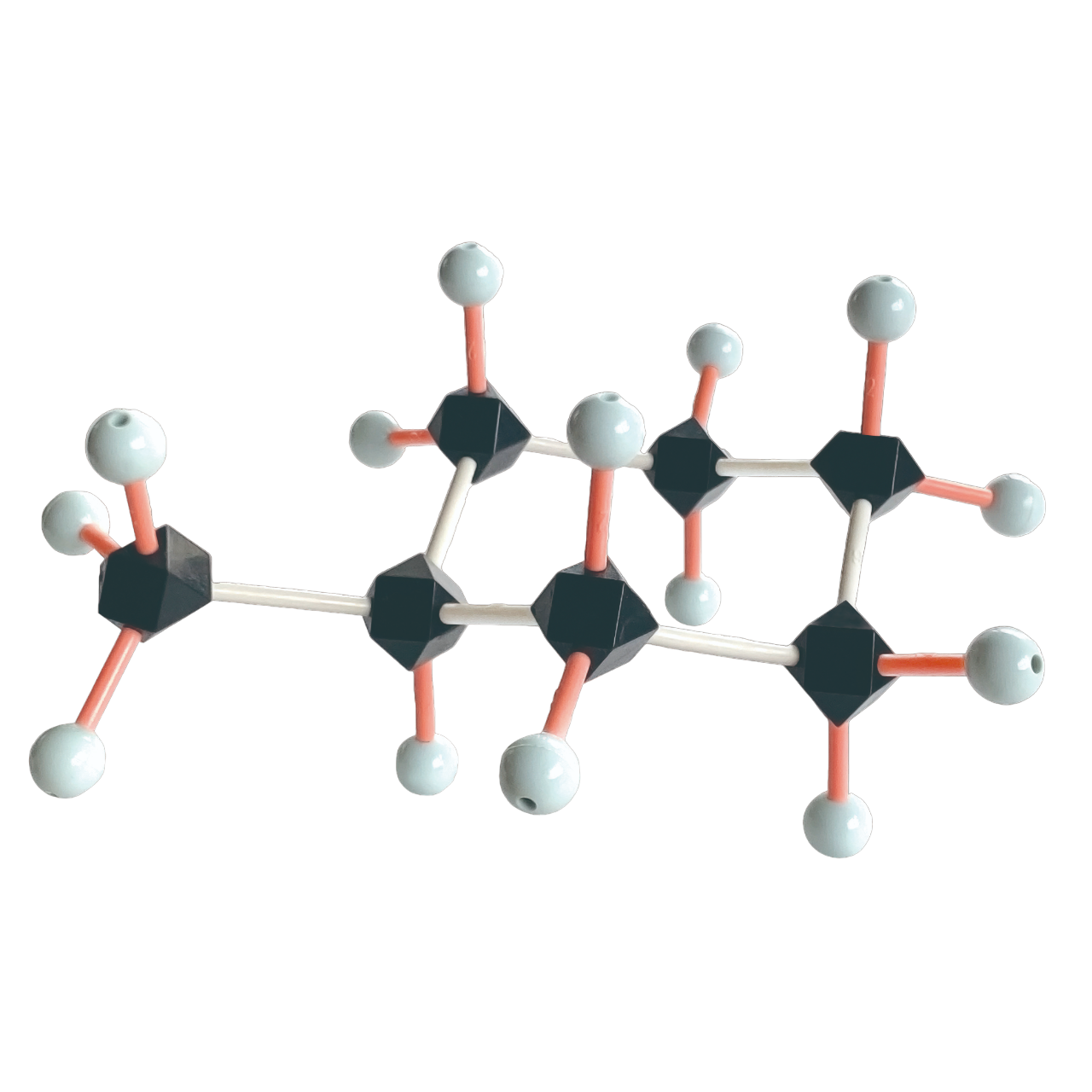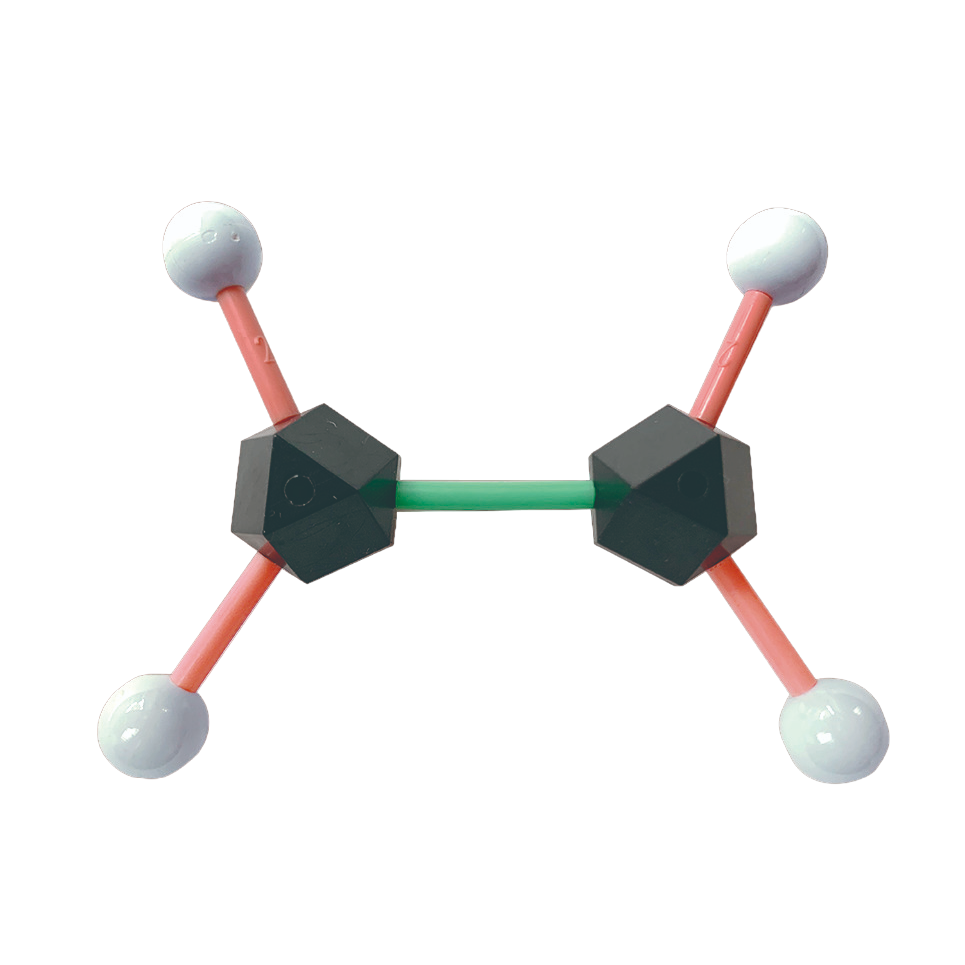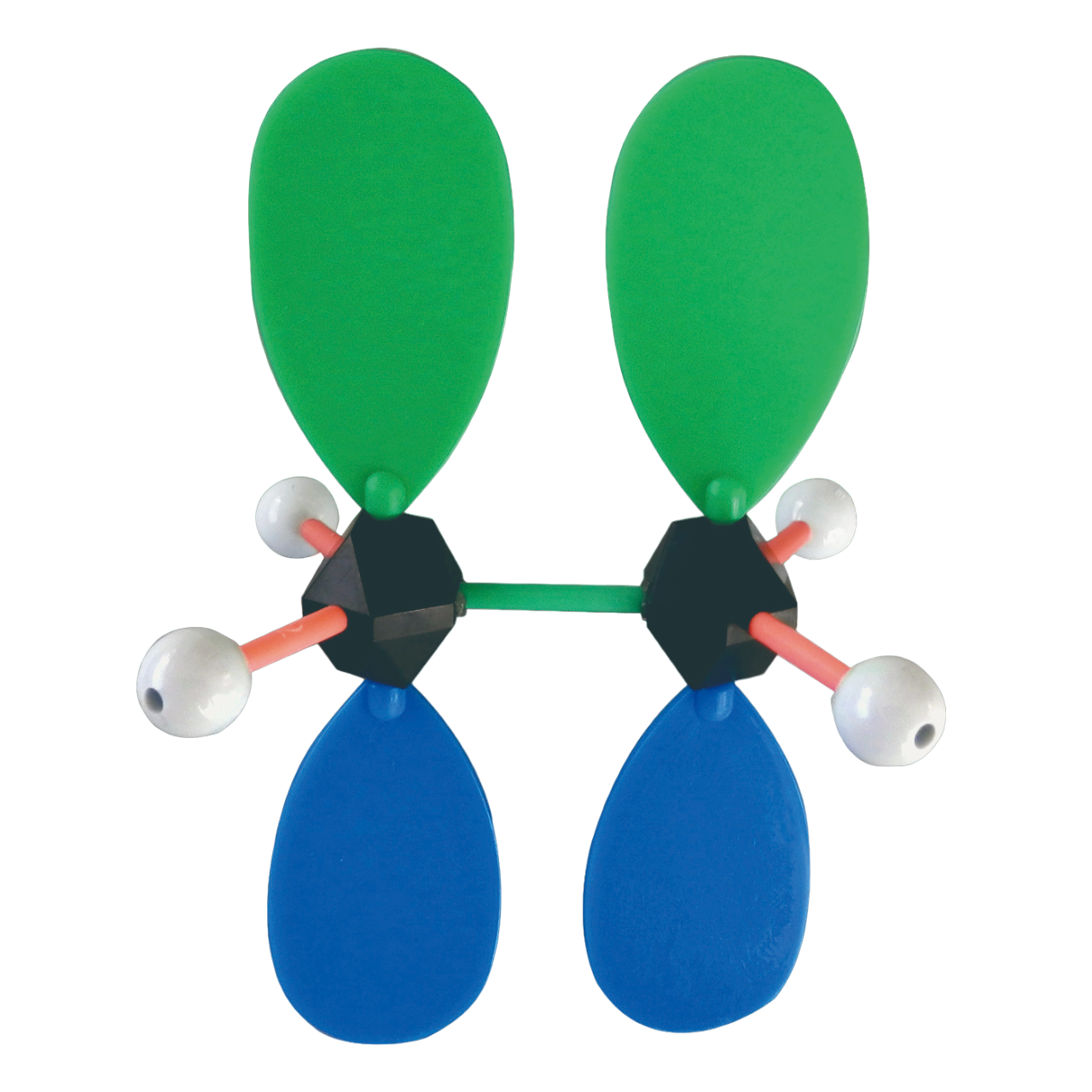 1013Alpha Organic Chemistry Set for Student <3rd Edition> + Student Guide
 Click this image to view the manual
This is the organic chemistry set for student of the polyhedron molecular models. Since this set contains C(sp2), N(sp2), m(sp), S, and Cl atoms besides regular C(sp3), N(sp3), O atoms, it is possible to construct the accurate C=C double bond, benzene ring, pyridine ring, and amide group, etc. Of course, by using m(sp) atoms, it is possible to assemble the accurate C≡C triple bond.
Despite the affordable price, this set contains the p-atomic orbital plates (2 blue plates and 2 green plates), which are very important for studying the π-molecular orbitals of olefin compounds, e.g. HOMO (highest occupied molecular orbital) and LUMO (lowest unoccupied molecular orbital).
Thus, this set is highly recommended for undergraduate students studying organic chemistry.
---
Regular price

Sale price

$17.00

Unit price

per
Contents
Atom
Bond(1Å = 2.5cm)
Item No.
Bond Length (Å)
Color
Use
Qty
BND-02
1.09

2

---

1.21

3

pink

C-H

---

C≡C,C=O

30
BND-04
1.40

green

C=C,C-O,
C(ar)=C(ar)
8
BND-06
1.54

white

C-C,S-O

24
BND-07
1.80

yellow

C-P,
C-Cl,C-S
2
BND-10

1

1.33

blue

C=C

10
2 In the case of C-(#2 bond)-H, bond length = 1.09Å.
3 In the case of C-(#2 bond)-(non-H atom), bond length = 1.21Å.
1 Bent bond.

Tool
All sets contain 1 bond puller that can be used to remove the bonds from the atoms.
The #1003α and #1005α sets contain 1 ruler (1Å = 100 pm = 2.5cm).