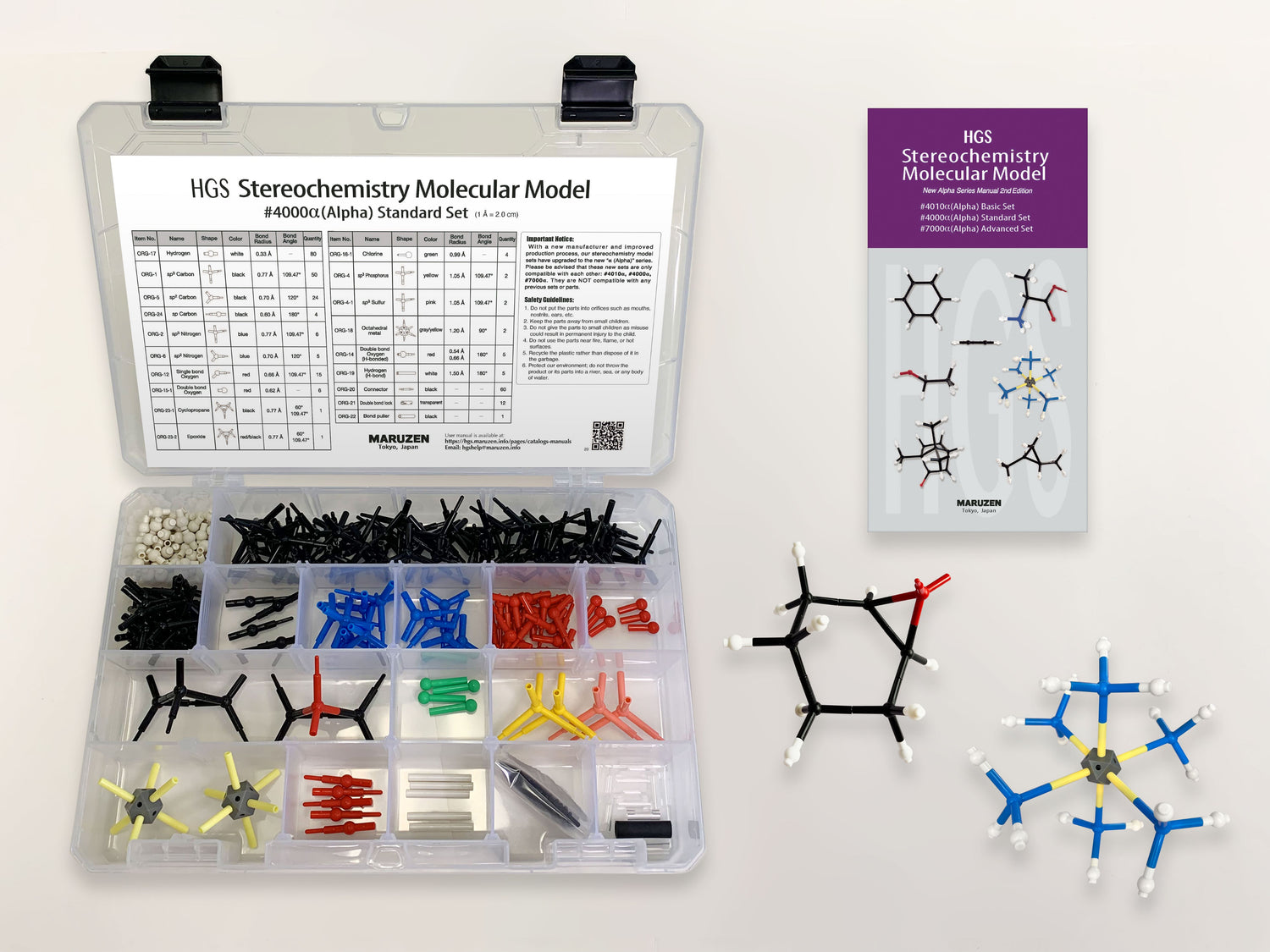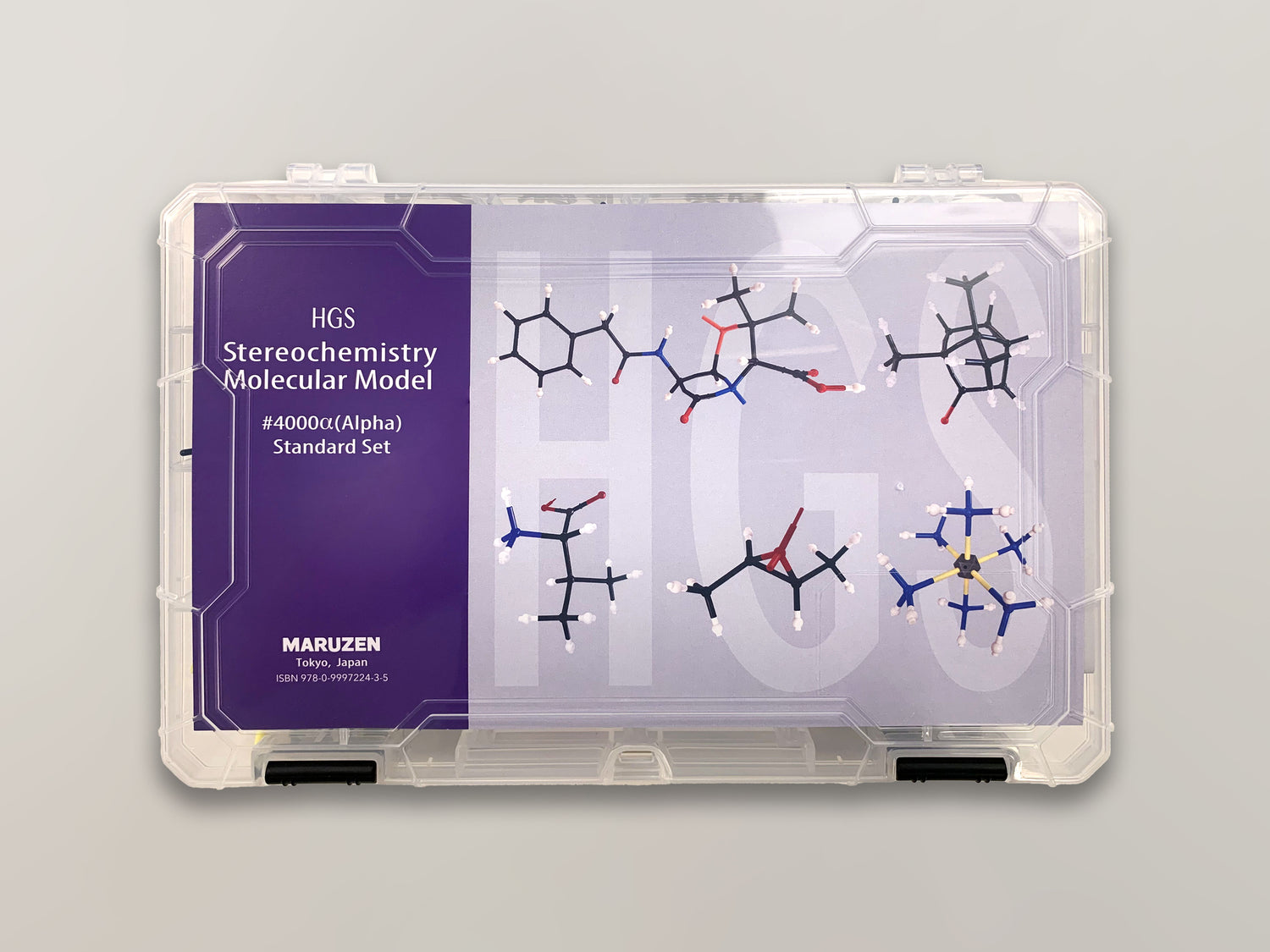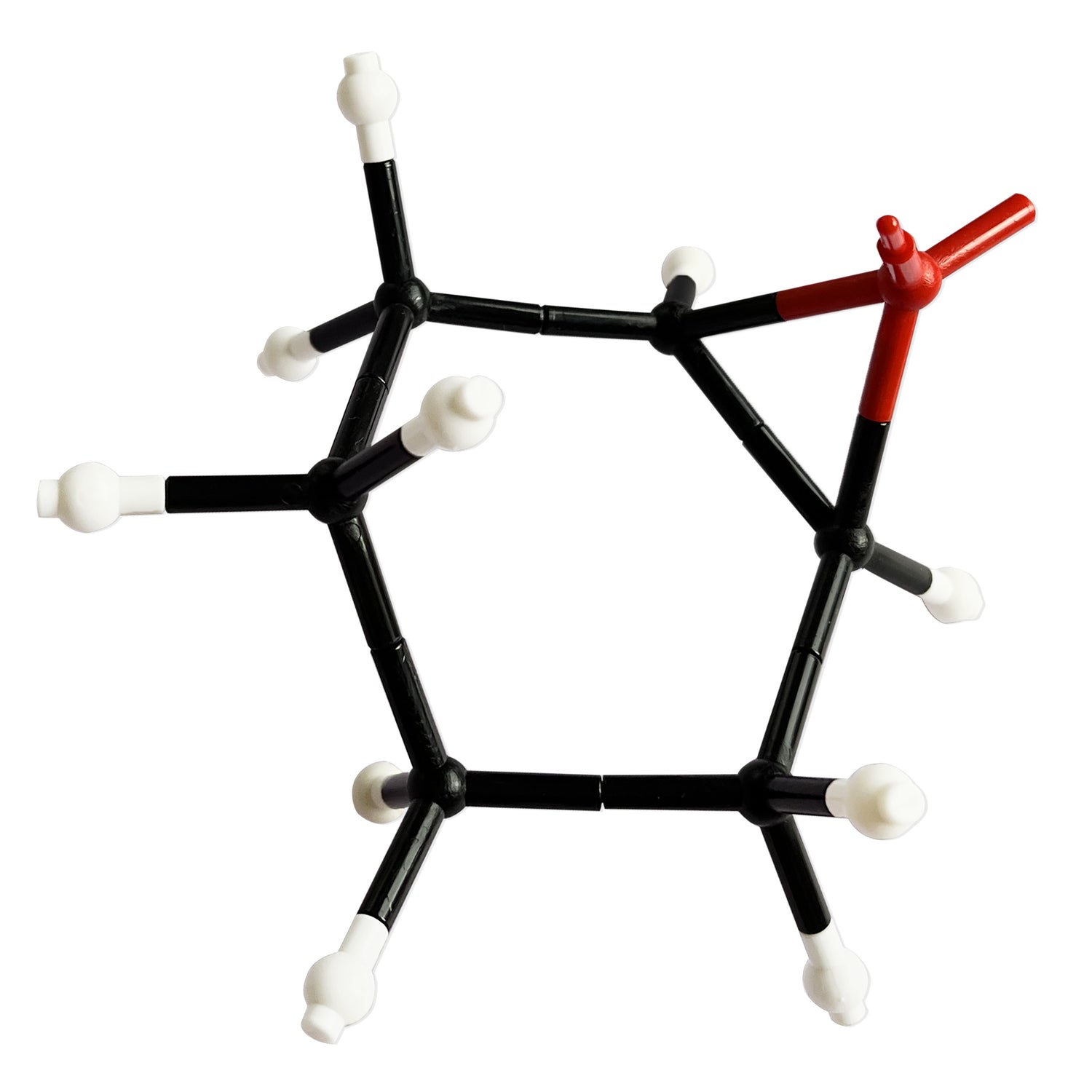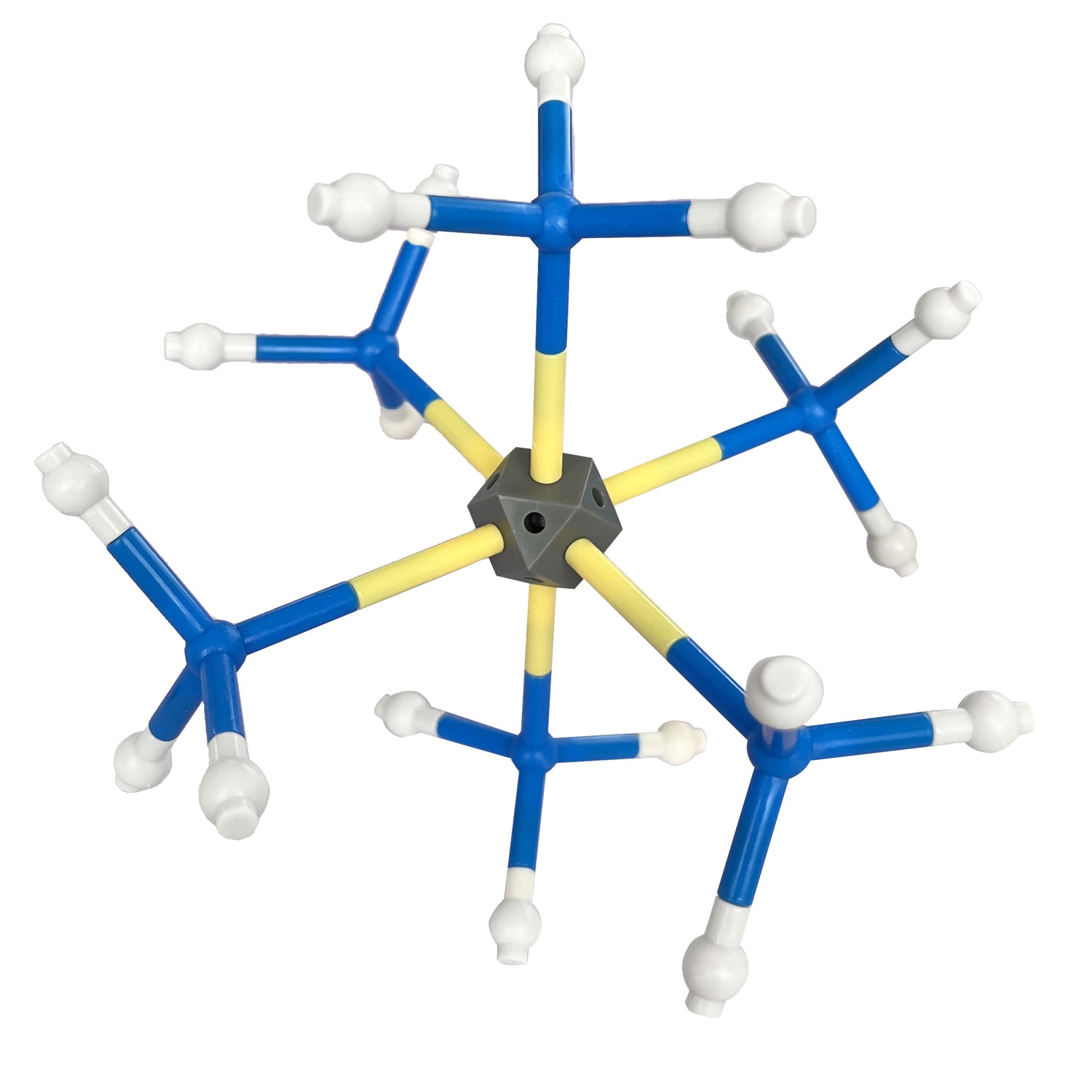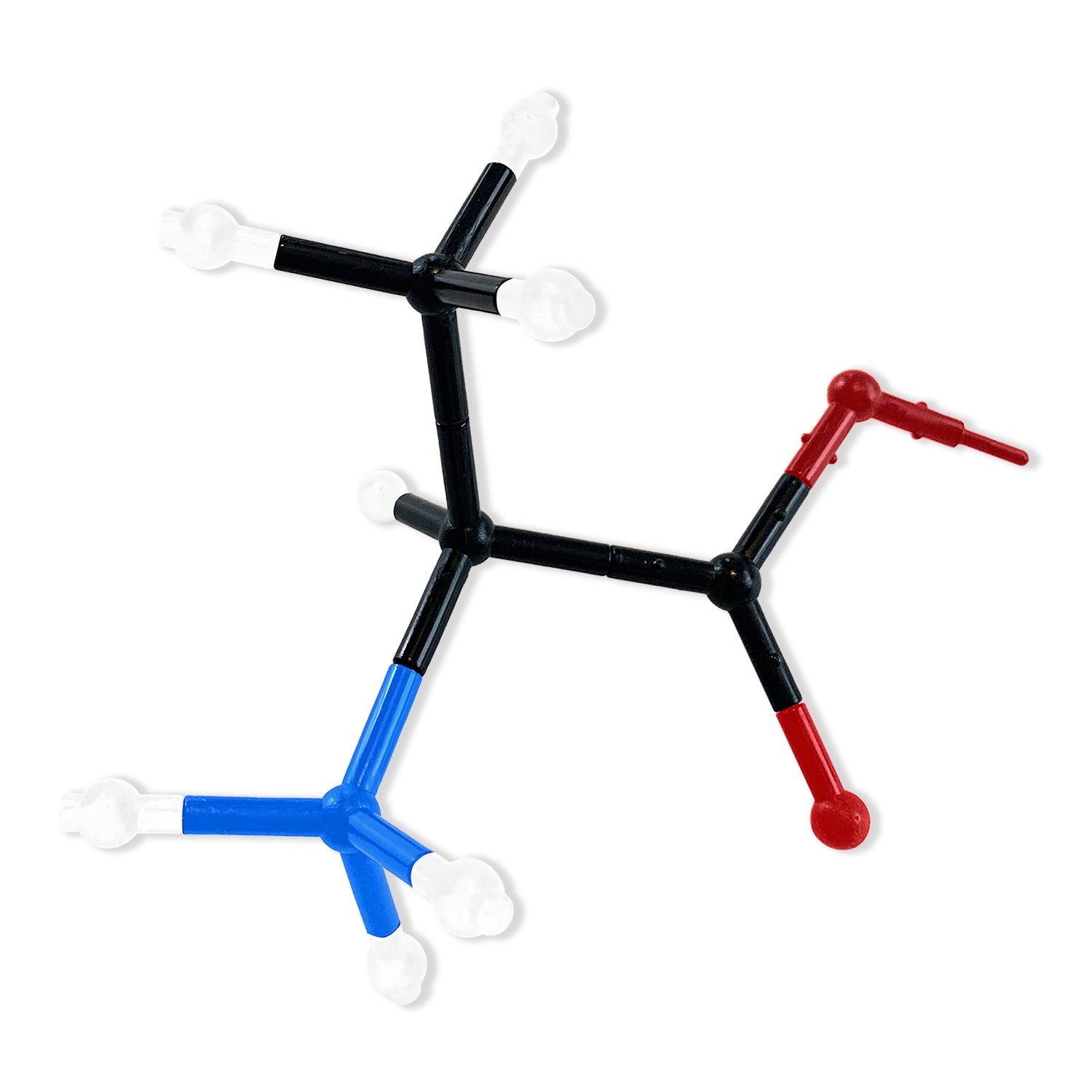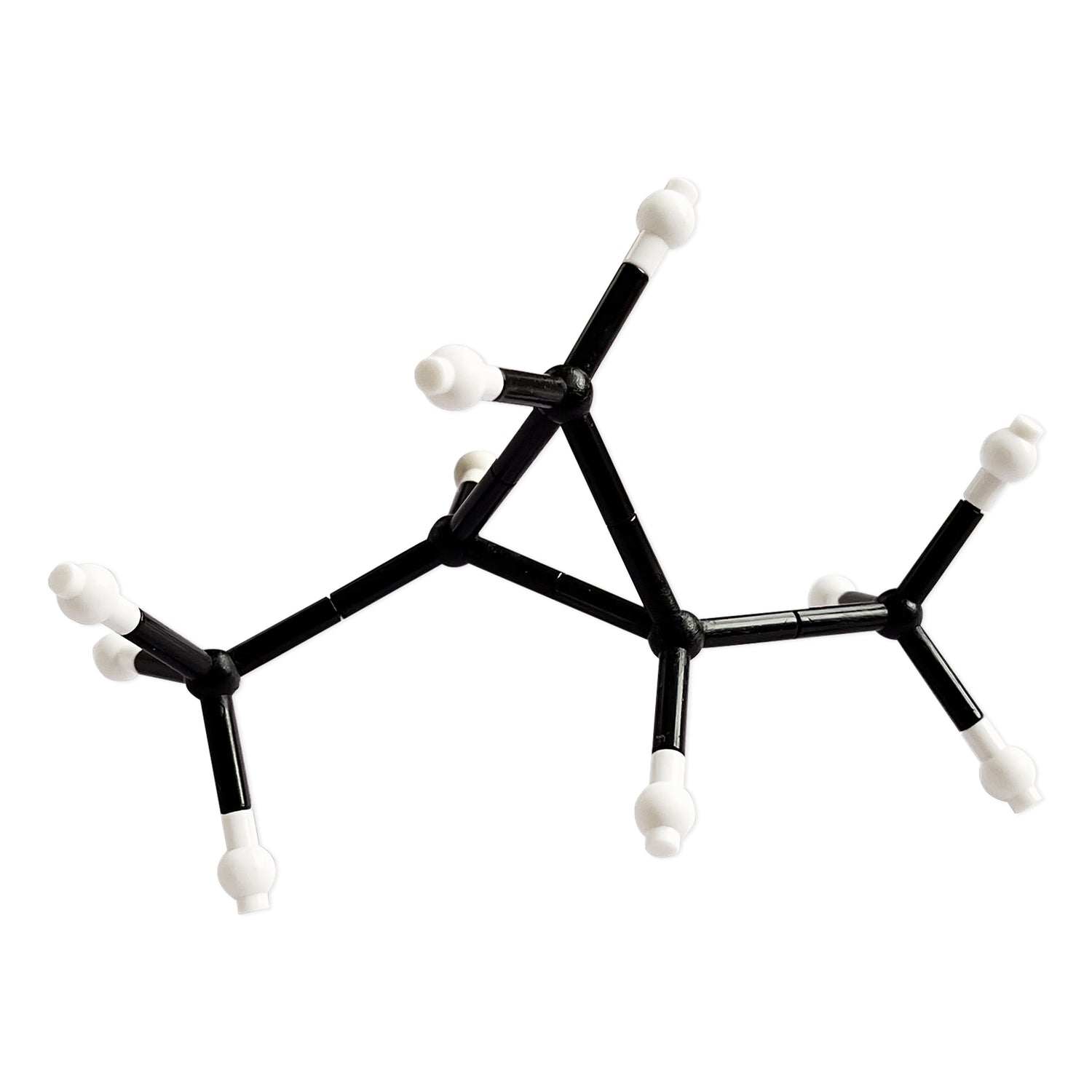 ---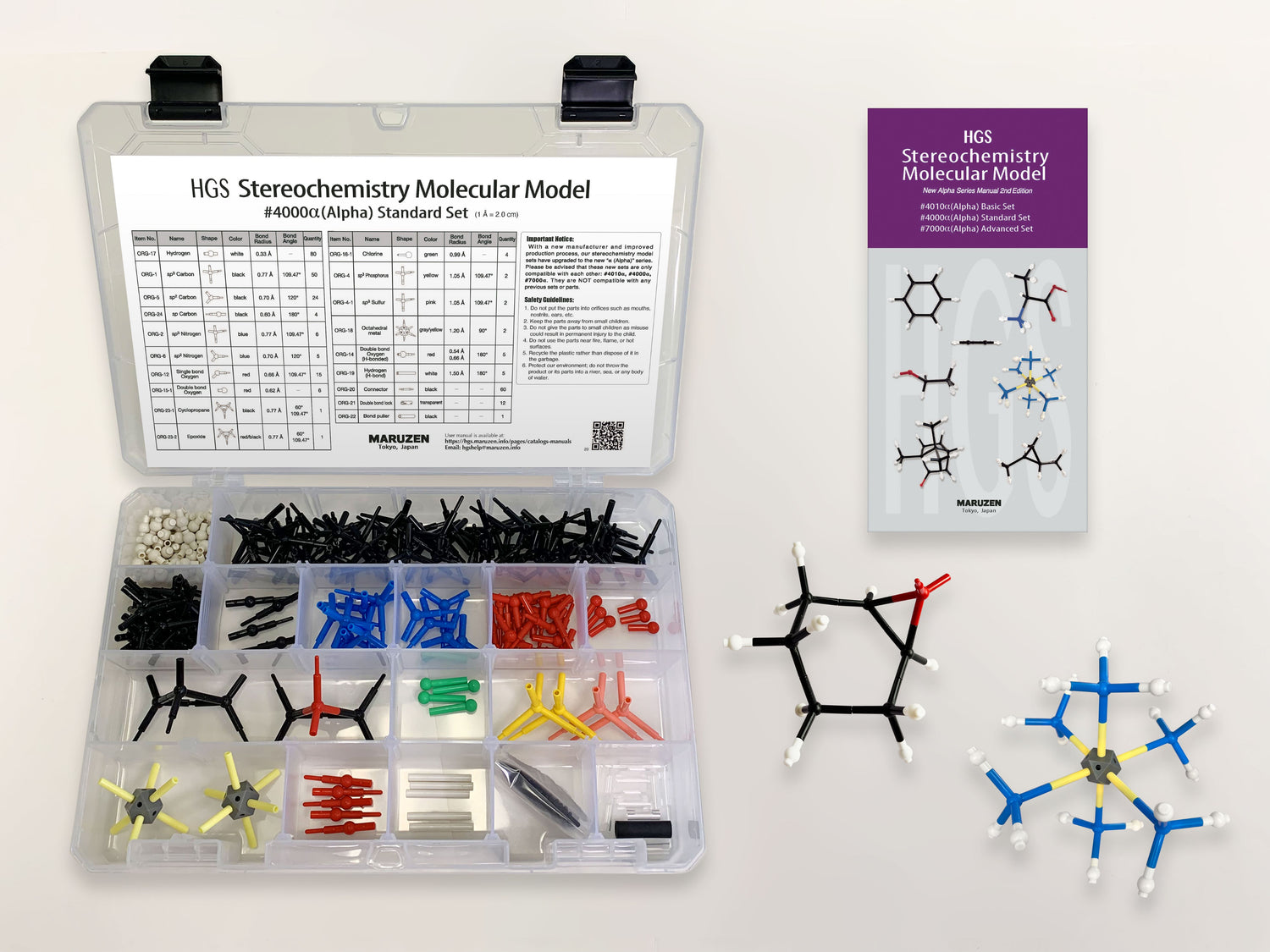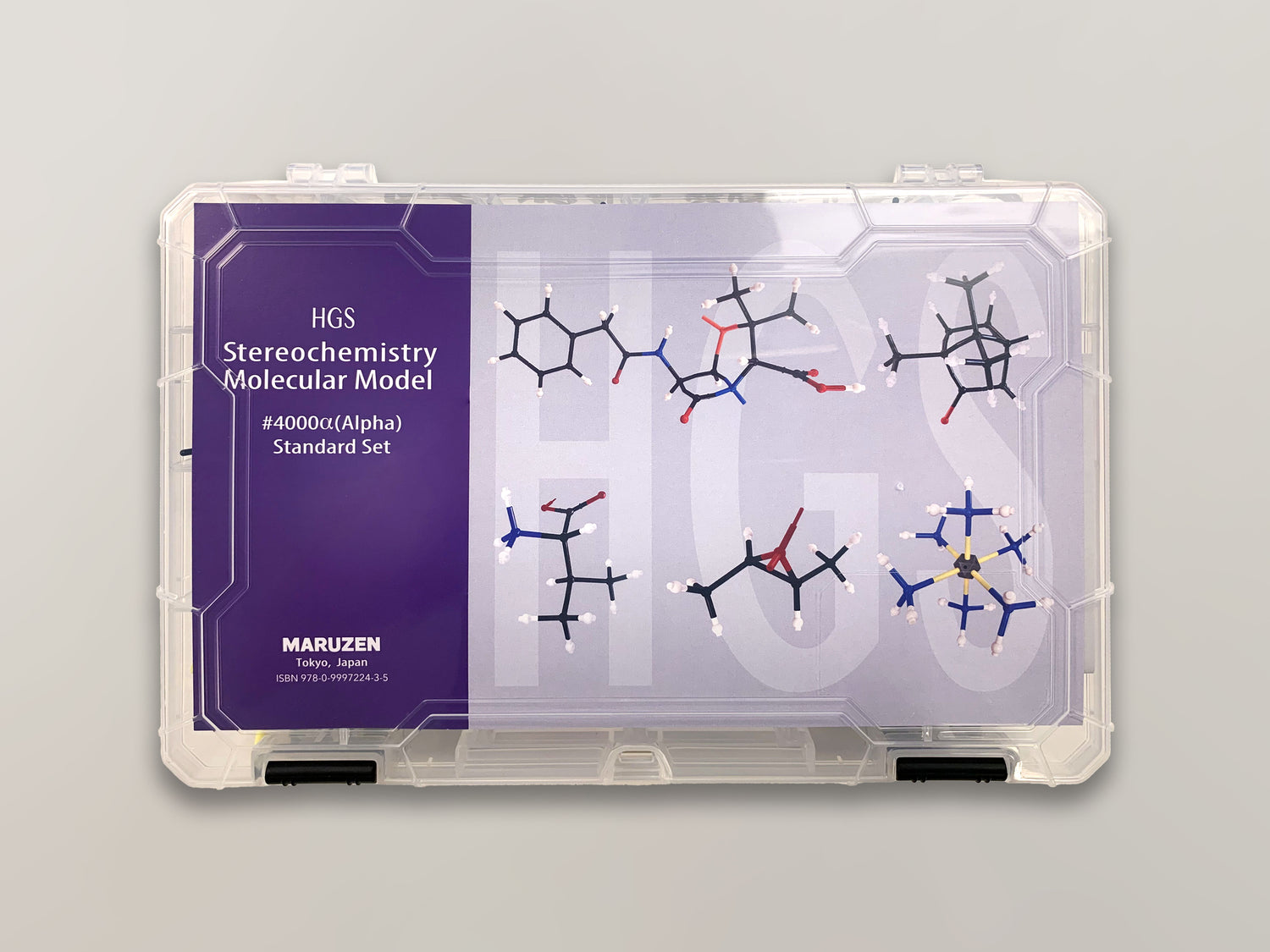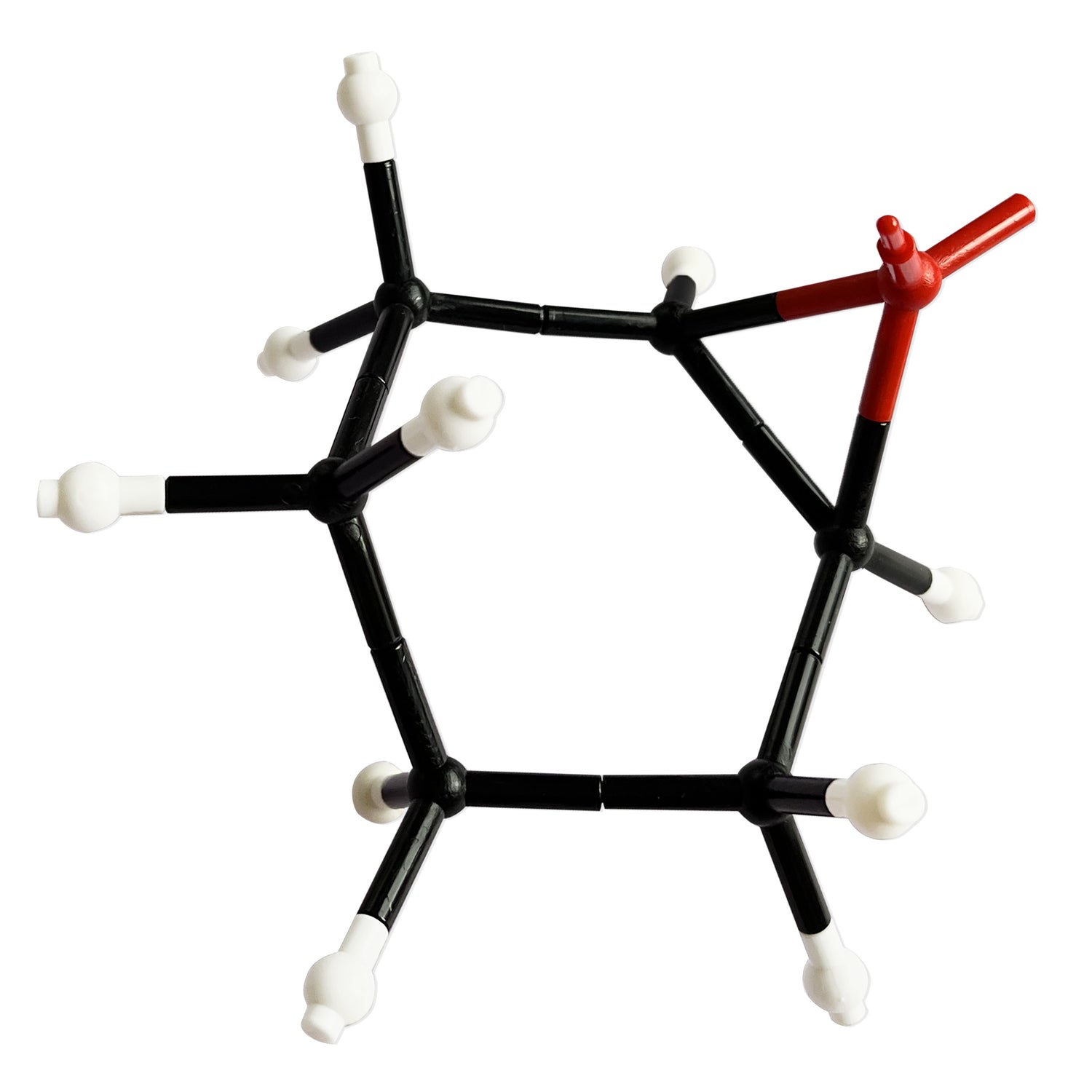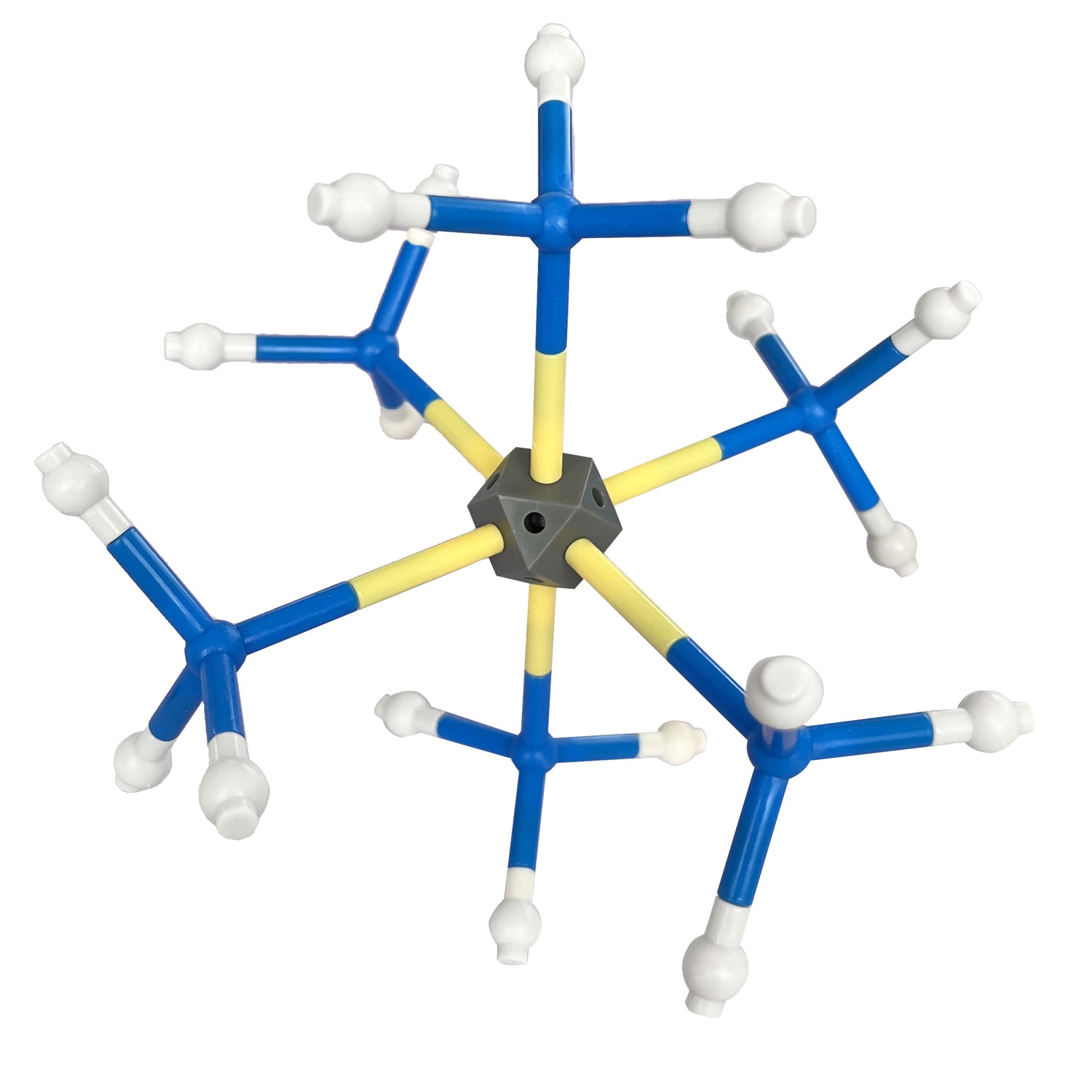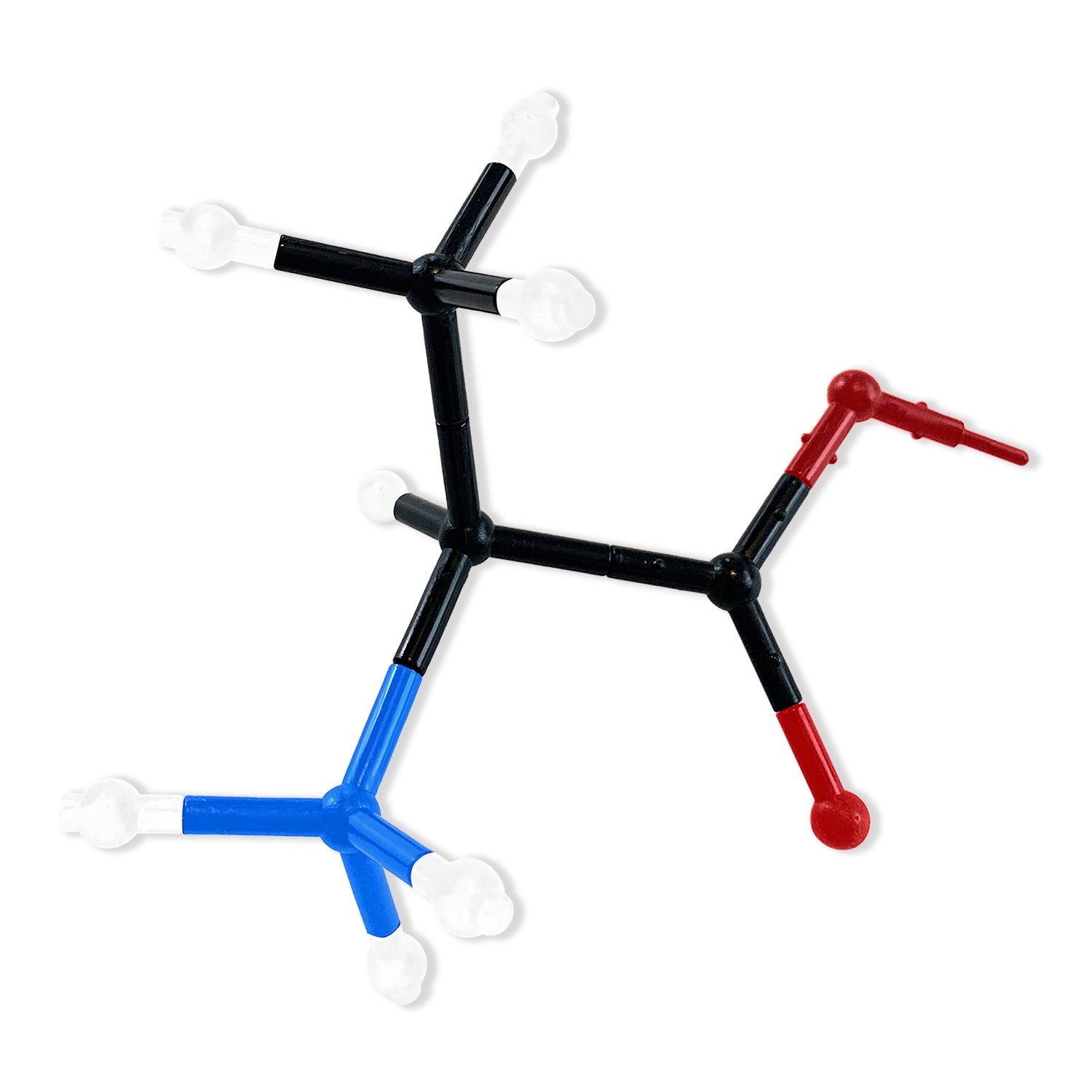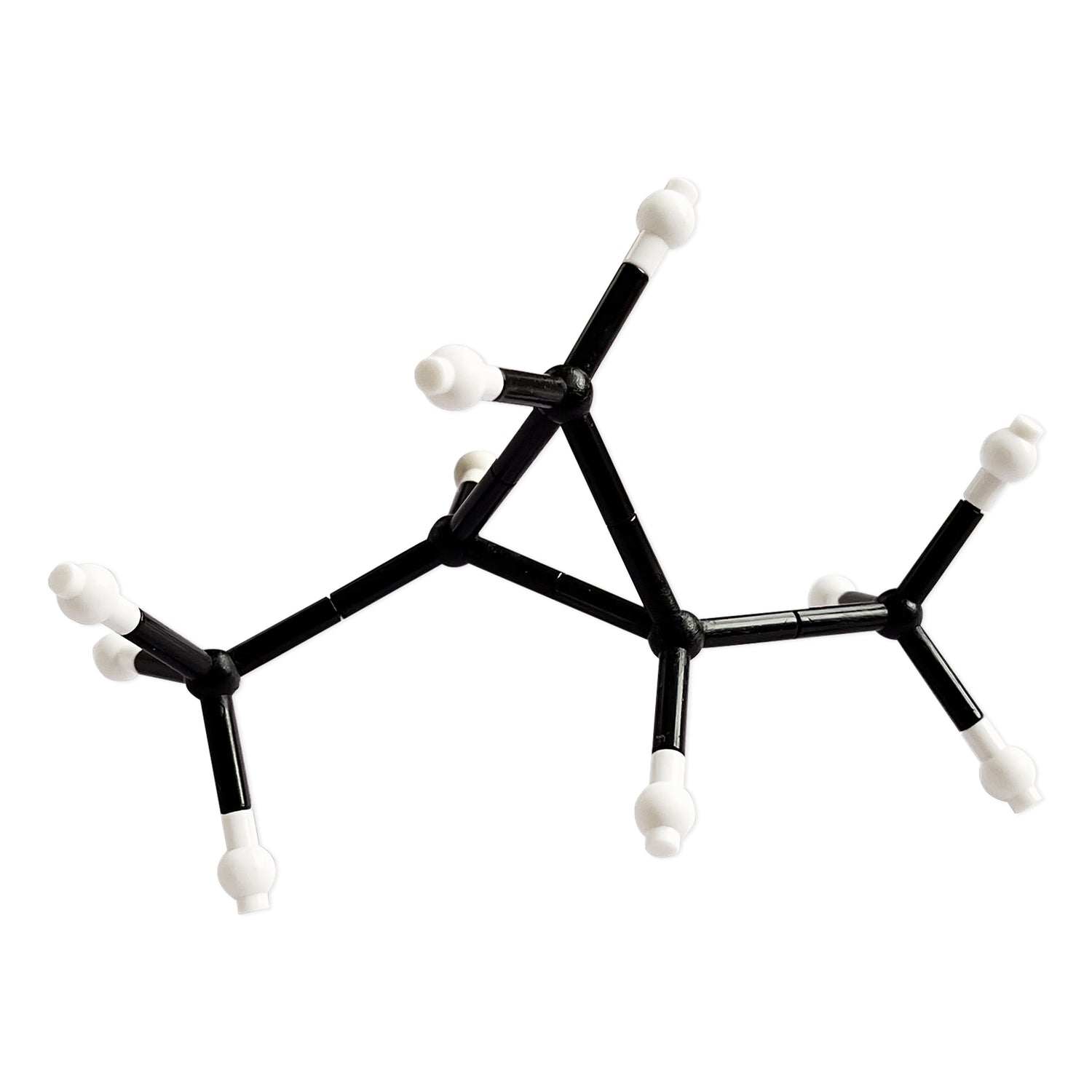 4000Alpha Standard Set
Please be advised that the new Alpha series sets are NOT compatible with any previous non-Alpha sets or parts. Our model sets have been upgraded to the new "α (Alpha)" series, with a new manufacturer and improved production process.
 Click this image to view the manual
This set is very useful for stereochemical research in laboratories. Namely, this set contains important atoms and units for Organic Chemistry such as sp3-phosphorus, sp3-sulfur, cyclopropane, and epoxide. In addition, octahedral metal atoms are included, and hence it is possible to construct octahedral metal complexes.
---
Regular price

Sale price

$187.00

Unit price

per
Contents
Item No.
Name
Shape
Color
Bond Radius
Bond Angle
Qty
ORG-17
Hydrogen

white

0.33 Å
80
ORG-1

sp

³ Carbon

black

0.77 Å
109.47°
50
ORG-5

sp

² Carbon

black

0.70 Å
120°
24
ORG-24

sp

Carbon

black

0.60 Å
180°
4
ORG-2

sp

³ Nitrogen

blue

0.77 Å
109.47°
6
ORG-6

sp

² Nitrogen

blue

0.70 Å
120°
5
ORG-12
Single bond Oxygen

red

0.66 Å
109.47°
15
ORG-15-1
Double bond Oxygen

red

0.62 Å
6
ORG-23-1
Cyclopropane

black

0.77 Å
60°
109.47°
1
ORG-23-2
Epoxide

red

black

0.77 Å
60°
109.47°
1
ORG-16-1
Chlorine

green

0.99 Å
4
ORG-4

sp

³ Phosphorus

yellow

1.05 Å
109.47°
2
ORG-4-1

sp

³ Sulfur

pink

1.05 Å
109.47°
2
ORG-18
Octahedral Metal

gray

yellow

1.20 Å
90°
2
ORG-14
Double bond Oxygen (H-bonded)

red

0.54 Å
0.66 Å
180°
5
ORG-19
Hydrogen
(H-bond)

white

1.50 Å
180°
5
ORG-20
Connector

black

60
ORG-21
Double bond lock

transparent

12
ORG-22
Bond puller

black

1